If your business is struggling to reach its potential, then it's time you considered the power of Customer Relationship Management (CRM) Database Applications. These applications can fundamentally transform the way you engage with existing customers and those yet to purchase from you. It can help to create, automate, and manage relationships with customers and prospects, improve communications, and even upsell and cross-sell your products and services.
If you're not already taking full advantage of CRM Database Applications, then get ready to unlock a whole new level of potential. In this blog post, we explore the key benefits they provide and how to use them to get the best results. Read on to find out how CRM Database Applications can make a huge difference to your business.
Quick Definition
CRM database applications provide users with a centralised, organised way to store customer data, enabling them to consolidate and streamline their workflows. They can also help businesses gain valuable insights into customers and track sales activity faster and more accurately than manual methods.
What is a CRM Database Application?
A CRM database application is an essential tool for helping businesses maximise their potential and gain a competitive edge. It serves as an organised data management system that is designed to help businesses better understand the customer journey, from lead generation to post-sale relationship management. By gathering customer data into one extensive source, a CRM database application enables businesses to make more informed decisions about marketing strategies, customer service, operations planning and product development.
The debate on whether or not a CRM database application should be used has been ongoing for years. Supporters argue that it offers improved customer segmentation, increases customer loyalty and boosts efficiency in sales processes and operations. On the other hand, its opponents claim that it imposes privacy concerns, that it can be too complex for organisations with limited resources and that it cannot replace human contact in the sales process. Both sides are equally valid; however the benefits of using a CRM database application greatly outweigh any disadvantage of using one.
Now that we have discussed what a CRM database application is and considered both sides of the argument, let's turn to the advantages of using such a powerful tool; namely the benefits of using a CRM database application.
Benefits of Using a CRM Database Application
CRM database applications offer a variety of advantages that can help businesses unlock their potential. Many organisations come to rely on these types of solutions as they find they are easier to use than other databases, offer better customer segmentation and personalization, and provide improved data storage capacity.
One of the main advantages associated with CRM databases is that they are often simpler to use compared to more traditional databases. This makes them ideal for organisations whose staff members may not have technical knowledge or expertise. As a result, employees save time in training and focus more on using the software for business goals rather than first learning how to use it.
Segmentation and personalization is another important benefit of using a CRM database application. Organisations can easily target, analyse, and track data across all departments quickly and easily. With segmentation, businesses can also interact with customers on an individual basis and create messages tailored specifically for them, increasing engagement levels and loyalty over time.
Finally, improved data storage capacity allows businesses to move away from paper-based methods of record keeping and store large volumes of data in one database accessible by everyone within the organisation. Additionally, the ability to view aggregated customer data in real time saves time otherwise spent calculating or updating need-to-know information manually.
The benefits associated with CRM database applications have been made clear from the discussion above; however, there are some downsides including potentially costly addition costs for new features or add-ons, as well as complex setups required for larger databases which must be kept up to date. Despite this, many companies have realised the advantages and shifted towards using these powerful tools for success.
These advantages paved the way for organisations to take advantage of further opportunities – such as improved data storage capacity – making it easier to access complete pipelines of business information. This will be discussed in further detail in the next section.
Improved Data Storage Capacity
Modern customer relationship management (CRM) database applications are capable of advancing storage system offerings and offer a variety of data storage capacity benefits. By merging the complex databases into a single, unified source, businesses can more easily access data when they need it in the form that best suits their goals. Improved data access can have both short-term and long-term impacts on organisational productivity, which ultimately allows for better strategic planning.
Through advanced databases, businesses no longer need to invest in excess resources or strain IT teams as these applications take up less space and require far less maintenance. Not only does this optimise data storage process flexibility, but it also ensures tight security measures to ensure maximum protection of company information. With automated backup systems in place to further protect valuable information and eliminate risks of permanent data loss, companies can enjoy a safe and comfortable system environment with reduced costs and improved performance.
On the other hand, some feel that overextending their data storage capacity can create complications such as slower server speed or large backups taking longer than normal to restore. In some cases where user experience is diminished due to increased server response times or overly lengthy restore processes, investments have to be made in order to improve performance to acceptable levels. While this depends on the company's specific needs, many organisations find that they achieve higher performance when they make investments in advanced CRM database applications over simply increasing storage capacity.
Using advanced CRM databases helps businesses store their information securely while still taking advantage of intuitive interface capabilities for easier access according to specific requirements. This section about improved data storage capacity has revealed key points about how new CRM applications help organisations of all sizes optimise their performance and prioritise security without losing important functionality or storage space. The next section will explore how automation of sales and customer service initiatives can further unlock your business potential.
According to research, organisations that use a CRM system see a 79% increase in leads and a 13.5% increase in sales.
A survey conducted by Nucleus Research found that companies saw an average return on investment (ROI) of $8.71 for every dollar they invested in a CRM system.
A study by Forrester Data found that customers who use CRM systems had 45% higher net sales per customer than those who did not.
Automation of Sales and Customer Service
The introduction of CRM database applications have revolutionised the way sales and customer service is delivered. Automating these processes can create an efficient business operation by streamlining tasks and increasing employee productivity. With a CRM database application, businesses can collect customer data, track customer interactions over time, prioritise leads, and automate important tasks such as follow-up emails or notifications.
Sales automation through CRM has the potential to improve customer relationships from initial contact to purchase completion. Businesses can tailor their marketing campaigns based on greater insights into customer behaviour gathered from a variety of channels such as website metrics, social media analytics, email campaigns, and survey responses. Companies also have the ability to more efficiently manage sales pipelines with automated CRM systems ensuring that no opportunities are missed or slipped through the cracks.
On the other hand, automation of customer service processes can be quite controversial for some businesses due to fears of creating cold, robotic communication between customers and employees rather than genuine connexions with humans. Even though there is a level of risk in implementing a completely automated system, many businesses have found success with applying automation selectively to certain parts of the customer journey such as surveys or appointment scheduling. With intelligent algorithms, self-help options, and targeted marketing initiatives businesses can reach new heights in featuring personalised support while still using automation tools to save employee time and energy that can be devoted sustaining connexions with highly valued customers.
Ultimately, automation enabled by CRM database applications has become an integral part of business operation in the modern age. There are advantages and disadvantages associated with automation but when used wisely companies can find immense opportunity in automating their sales and customer service processes. In the next section we will explore popular CRM database applications that are making an impact in today's market and discuss their features in detail.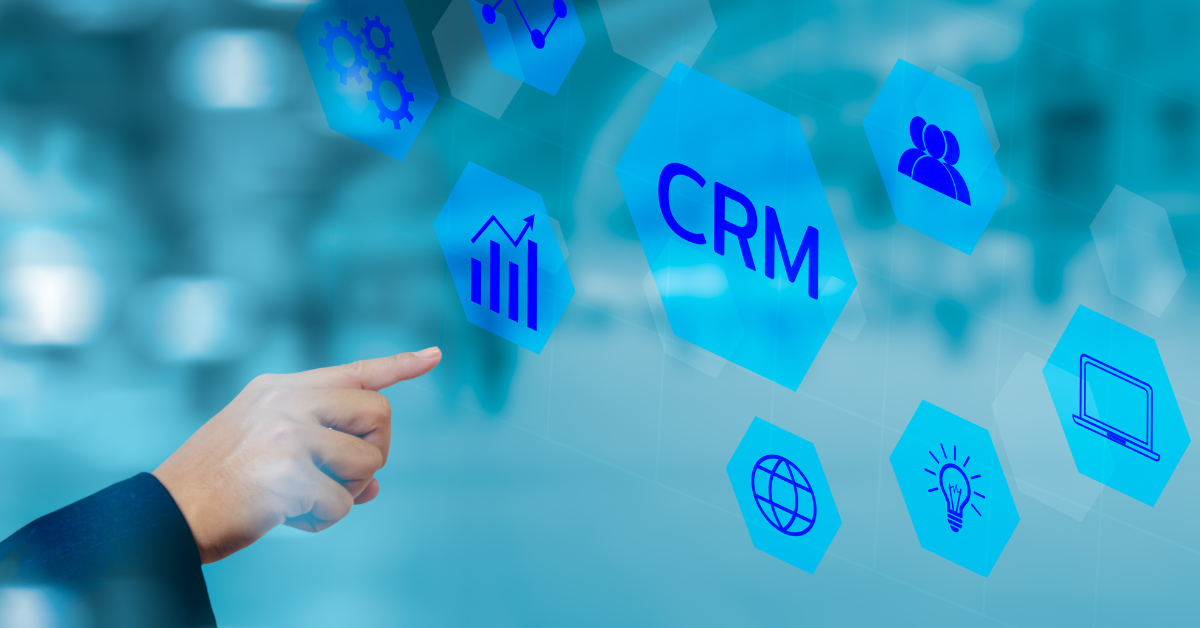 Popular CRM Database Applications
The use of CRM database applications is becoming increasingly popular amongst businesses. Yet, with the dozens of software options available, making the right choice can often be overwhelming. It is important to understand the features and benefits of the most popular CRM database applications before you make a decision on which one is best for your business.
Customer Relationship Management (CRM) software offers advanced messaging and tracking capabilities to help small and larger businesses track customer interactions, sales opportunities, staff activities and other data points. A few of the most popular CRM database applications are Salesforce Lightning, Zoho CRM, Bitrix24, and Caps Office. Each of these offerings has unique features that appeal to different business needs.
Salesforce Lightning offers customizable features and fast deployment speeds making it ideal for mid-sized and large companies that need advanced automated workflow capabilities. Additionally, Salesforce Lightning's integrated suite of collaboration tools allows users to communicate in real-time, track projects and manage customer service issues quickly and efficiently.
Zoho CRM provides a comprehensive suite of tools to help businesses better serve their customers. Zoho CRM includes features such as powerful customization options, contact management, multi-currency support and customer segmentation that helps ensure all customers receive personalised service regardless of their location or language preference.
Bitrix24 offer an extensive range of CRM tools designed to automate many daily tasks related to customer service and sales processes. Features include project planning capabilities, dynamic timeline management tools, access control security layers, multi-language support and more. Bitrix24 is ideal for small to mid-size companies who are looking for an affordable comprehensive solution with advanced automation capabilities.
Caps Office provides a secure mobile platform where businesses can capture digital signatures from customers or share documents securely with them while they are out in the field or travelling internationally without compromising security. With its strong encryption technology and centralised information management system, Caps Office ensures sensitive customer data remains secure at all times.
By exploring the features offered by each of these popular CRM database applications, businesses can select which option best meets their specific requirements and budget constraints. There is no one size fits all solution though different systems will be better suited to certain types of businesses depending on their size and budget constraints.
Now that we have discussed various popular CRM database applications available today let's move onto discussing best practises when implementing a CRM database application in the next section.
Best Practises When Implementing a CRM Database Application
When implemented and managed correctly, a CRM database application can significantly improve the performance of any business. To ensure success, companies should always follow best practises when adopting and utilising a CRM database application. Below we share several important tips that can help organisations get the most out of their CRM database investments.
1) Establish Clear Goals: Developing clear goals before beginning the implementation process is essential. A company should use specific metrics to measure the success of their CRM strategy, track expected return on investment (ROI), and forecast potential savings or revenue generation.
2) Prioritise Customization: Companies should not be afraid to customise their CRM solution as needed to fulfil their specific requirements. Most organisations have processes and features that are unique to their operations. Customising their CRM to accommodate these components can improve efficiency and enhance user experience.
3) Train Users: Training users properly on how to navigate a company's CRM platform, utilise its tools, and access relevant customer data is essential for successful adoption. Many businesses provide users with online tutorials, instructor-led classes, certification programmes etc., to help them gain a more comprehensive understanding of how the system works.
4) Optimise Data Entry:One of the most important aspects of any CRM implementation is accurate data entry and input into the system. Without proper data entry procedures, it's virtually impossible for an organisation to gain full advantage from its software investments. Companies should develop structured processes for collecting customer information and entering it correctly into the system.
By following these best practises, companies can streamline their buyer journeys, better engage customers, maximise efficiency in operations, and optimise sales performance across all levels of the organisation – all while minimising costs associated with manual record keeping or duplicate tasks performed due multiple systems doing overlapping functions within the same departments. Taking these steps will help organisations unlock the full potential of their CRM database implementations without wasting precious time or resources during the setup phase.
Now that we have discussed some best practises related to deploying a CRM database application, let's examine ways to further extend its capabilities by enhancing it with market insights in our next section!
Enhancing CRM Database Applications with Market Insights
In order to successfully expand a business and reach greater heights, it is essential to have access to the most up-to-date and relevant market insights. With CRM databases, this becomes even easier. By utilising customer data and other networks of information, businesses are able to tap into specific markets and discern the needs or wants of the public within that given sphere. This allows them to make informed decisions regarding how they should sell their product or service, as well as how they should acquire new customers.
Another advantage of using market insights acquired through CRM databases is that businesses can gain an understanding of their competition. Knowing what others in the same space are doing allows a company to adjust its tactics accordingly and stay ahead of the game. This can be done through tracking customer purchases and preferences from individual customers or target markets. Additionally, it can involve identifying patterns between competitors' campaigns or subtle differences in styles or approaches.
Ultimately, tapping into this type of market insight is invaluable for any business as it helps it stand out amongst its rivals in the industry. Furthermore, by understanding customer motivations and desires, businesses become more efficient when marketing their products. Having a clear vision of who they want to target with their message will enable them to better define their brand identity so they may reach further success.
The challenge many companies face while attempting to enhance their CRM database applications with market insights involves balance. Of course insight is beneficial, but not at the expense of overwhelming customers with too much information that's irrelevant to them; there must be a careful approach which efficiently uses data while maximising value for customers.
Transition: With powerful insights from market analysis comes incredible potential for gathering important customer data that can help analyse customer trends and behaviour, leading us into the next section about "Analysing Customer Data".
Analysing Customer Data
The application of customer relationship management (CRM) database applications builds the foundation for improving customer satisfaction and building customer loyalty. CRM database applications are designed to capture and analyse customer data, such as purchase history, trends and preferences. When customer data is properly analysed, companies can gain a comprehensive understanding of their customers and the type of services, products or experiences they desire. This enables businesses to offer more targeted services that will keep consumers engaged with the brand over time.
Analysing customer data can help foster more meaningful relationships with consumers by providing deeper insights into who they are, what they buy and why they purchase certain products or services. Through this insight organisations can identify customer segments that share common characteristics so they can adjust their marketing strategies accordingly. Similarly, analysing customer data can reveal areas in which the business can improve its product offerings or streamline processes to provide more value-added services. It also helps them determine the potential lifetime value of each customer and identify personalised approaches to up-sell or cross-sell opportunities.
On the other hand, one drawback of analysing customer data is that it may take a significant amount of time and resources to determine patterns from large sets of data. Companies must be careful when collecting large amounts of data to ensure that it does not become a burden on operations or interfere with other activities within the company. Additionally, companies must ensure that data collection does not violate any laws regarding privacy or data protection.
Overall, using CRM database applications has become an essential tool for businesses looking to stay ahead in their market. By collecting and analysing customer data organisations can make informed decisions based on intuitive insights into their current and potential customers' needs and preferences. In turn, this will enable them to develop more effective marketing strategies as well as optimise their product line to increase customer engagement, sales revenue, profitability and overall success.
Answers to Commonly Asked Questions
What features do CRM database applications provide?
CRM database applications provide a wide range of features to help businesses unlock their potential. These features can include customer data management, contact tracking, sales performance analysis, and marketing automation tools.
Customer data management allows companies to store and manage important information on their customers including contact information, purchase history, preferences, needs, and more. This allows them to create better customer profiles and build more personalised relationships with their customers.
Contact tracking enables companies to keep track of every touchpoint with their customers from initial inquiries to feedback after a transaction so that they can respond quickly and address any pain points for the customer.
Sales performance analysis helps companies gain insights on how sales are progressing and identify which initiatives are working or not so they can adjust them for maximum impact.
Finally, marketing automation tools allow companies to automate the sending of emails or other messages with targeted content to interested customers. This helps ensure that customers are kept engaged and up-to-date on new offerings from the company in order to maximise their lifetime value.
What are the benefits of using a CRM database application?
The benefits of using a CRM database application are numerous and often overlooked. A CRM database application can help to create targeted campaigns that can boost customer engagement, increase customer retention, and foster brand loyalty. By having access to customer data in one easy-to-use system, businesses will be able to accurately segment customers into specific target groups and tailor messages accordingly. This not only makes it easier for businesses to effectively communicate with customers but also assists them in enlarging the size of their existing customer base. Furthermore, leveraging a CRM database application can provide businesses with valuable insights into customer behaviour and trends which can be used to shape their future strategies. Having all this information in one place also helps businesses to be more organised and efficient, enabling them to respond quickly when necessary. Ultimately, implementing a CRM Database Application can give businesses a competitive edge thanks to its ability to facilitate better communication and provide actionable insights which can lead to improved customer service and enhanced profitability.
How is data shared and accessed through a CRM database application?
Data shared and accessed through a CRM database application is often stored in a centralised location, allowing authorised users to view and/or update it accordingly. This means that teams can track customer data, communications, and other information more easily than if it were stored separately in each individual's workspace. Additionally, access controls can be put in place to restrict who can view and/or edit various types of data within the system. These features, along with comprehensive reporting capabilities, help provide for a complete picture of customer engagement and activity. Ultimately, leveraging CRM database applications makes sharing and accessing data easy and efficient for business stakeholders.