How to Get Google Reviews for Your Website: A Step-by-Step Guide
Did you know that 97% of consumers rely on online reviews to make a decision about a purchase, and more importantly, 91% trust Google Reviews above all other review platforms?
Now imagine tapping into the power of Google Reviews to skyrocket your website's credibility, traffic, and revenue. Sounds fantastic, right? In this step-by-step guide, we'll unveil the secrets behind getting those coveted stars on your website, transforming curious browsers into loyal customers.
So buckle up, and brace yourself for a game-changing journey to unlock the true potential of Google Reviews!
There are several effective ways to get Google reviews on your website. One way is to encourage your customers to leave reviews by providing excellent service, politely requesting reviews, and following up with reminder emails or texts.
Additionally, embedding Google reviews directly from your GMB page is the best way to showcase them on your website. There are also tools like CWS Google Review Tool that can help you easily add Google reviews to your site.
Finally, make sure to respond to all reviews (both positive and negative) as it shows potential customers that you value their feedback and are committed to providing great customer experiences.
Add a header to begin generating the table of contents
Setting Up Your Google Reviews Foundation
Before you dive into collecting reviews for your website, it's important to lay the groundwork by setting up a solid foundation. This means ensuring that your Google My Business (GMB) profile is complete and optimised, as well as providing an exceptional user experience for visitors to your website.
One crucial aspect of setting up your Google Reviews foundation is properly optimising your GMB profile. This includes filling out all of the necessary information such as hours of operation, phone number, address, website link and more. It's vital that you don't simply provide the bare minimum details as this can hinder potential customers' understanding of what services or products you offer and when they can visit or contact you.
For instance, imagine a customer is searching for a salon on Google, wanting to know their opening hours, when they open late evening so that she will be done with her work before coming there. If the opening time is not mentioned on the business profile or not visible clearly, she may simply choose another salon that provides this information straight away.
Additionally, make sure to use high-quality images for your profile picture and cover photo showcasing your services or products as it helps in building trust with potential customers who have never visited in-person.
According to Google's research, businesses that have photos on their GMB listings receive 42% more requests for directions on Google Maps, receive 35% more clicks through to their website and are 20% more likely to get picked up in local search results.
Another important aspect of setting up your foundation is creating an easy-to-use and engaging website. Make sure that all the information on your site such as contact details, location and working hours matches with the one mentioned on your GMB profile. Ensure proper internal linking between pages and easy navigation so even new visitors can find what they're looking for easily without getting frustrated.
However, the debate remains on simplicity versus creativity while designing a website. While it's important to make your website user-friendly, some brands try too hard and end up cluttering their pages with too much information or design elements. This can create problems for users who get overwhelmed by too much information or complex visuals.
Registering Your Business with Google
Once you have ensured that your GMB profile is complete and optimised and also have a user-friendly website, the next step is to register your business with Google. This way, you're officially listed as a verified entity on Google Maps and can start collecting reviews from customers organically.
To register your business with Google, simply go to the Google My Business platform and follow the registration process by providing all necessary details such as business name, address, phone number and hours of operations. Once you have signed up for GMB account, it will take anywhere between a few days or even weeks before you get approval for your listing.
Think of registering your business on GMB as applying for a passport- just as a passport is proof that you are officially recognised as a citizen of a country, registering with GMB provides legitimacy to your business's online presence.
It's important to keep in mind that businesses do not necessarily need physical storefronts or office locations to register on GMB; service-oriented businesses like freelancers or photographers can also adhere to this process.
By registering your business with GMB listings, you allow your clients to find you easily and more accurately. This is because when users search for a particular service or product in their location on Google, they are shown results based on the proximity of their location to businesses that provide the desired services.
Furthermore, being registered with Google also gives users an opportunity to leave reviews about your business. Positive reviews can attract more customers while negative reviews can be used as constructive feedback to improve the service you offer.
For instance, imagine a customer writes a review mentioning that the air conditioning in the business was not working properly, leading them to feel uncomfortable during their visit. The business owner has now received feedback and can take necessary measures to fix the air conditioning so that future customers will have a better experience.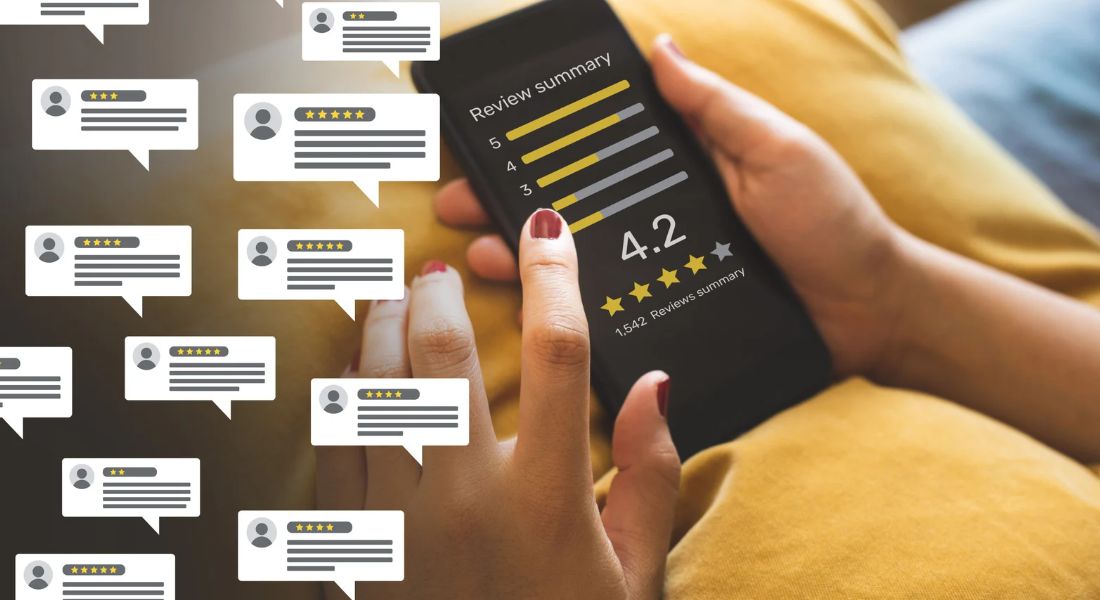 Google Reviews Statistics
Registering your business with Google through the GMB platform will give legitimacy to your online presence while offering potential customers an easy way to contact you and find your services more easily. It also allows your existing and past clients to mention how their experience was with your brand through helpful reviews, allowing for constant improvement in delivery.
84% of individuals trust online reviews as much as they do word-of-mouth recommendations (Bright Local). This highlights the importance of showcasing Google Reviews on your website.
Research by Referral Candy found that 85% of consumers look through approximately 10 reviews while they're making up their mind, reinforcing the need for businesses to make multiple Google Reviews easily accessible on their website.
Users are 38% more likely to visit and 29% more likely to consider purchasing from a business that has a complete Google My Business page, which includes having Google Reviews available for potential customers to read (Trust Pilot).
Grow your business with our Free Google Reviews Guide
Crafting Review-Worthy Content
One of the most essential aspects of generating online reviews is crafting review-worthy content. Reviews are an extension of customer experience, so businesses that aim for positive feedback must not neglect this crucial area. Marketers and business owners must put themselves in the position of customers and evaluate the website's content and other factors that could affect their perception of the brand.
First and foremost, content should clearly indicate what the business offers. It should be easy-to-read and understand, enabling visitors to quickly grasp what products or services they can expect. It should also be relevant, useful, engaging, and informative. Businesses should try to provide value through their content by including answers to frequently asked questions about their industry and providing further insight into their products, services, or a unique approach to customer service.
Another critical factor to consider is optimising content for search engines. SEO-friendly content is more visible on search results pages, getting more clicks, leads, and online reviews eventually. Business websites should have targeted keywords sprinkled throughout their copy but also ensure that keywords do not overpower the overall quality of the website's readability.
However, prioritising SEO keywords over user experience can mean content loses its quality; even if it attracts web traffic, it may still not lead to increased sales or high numbers of positive reviews. Instead, marketers and business owners should strike a balance between SEO optimisation and maintaining consistent quality across all aspects of the website.
Crafting review-worthy content is like building a bridge with customers searching for specific solutions. The company provides details about itself. As customers walk across that bridge (move deeper into the website), they will find useful information paying off with a better understanding of what services or products they need. When users leave satisfied with helpful takeaways from reading your site, these customers are more likely to write positive reviews.
Now that you have an understanding of crafting review-worthy content, the next step is to learn how to use contact form campaigns to encourage customers to leave positive feedback.
Encouraging Reviews with Contact Form Campaigns
Encouraging customers to leave reviews via a contact form campaign can be a great way for businesses to gather feedback from clients and build online reputation and credibility. It is worth noting that regardless of the type of email marketing campaign businesses send out, they must make subtle adjustments and ensure that they are aimed at producing customer desired outcomes most effectively.
A personalised message can be an excellent motivator for customers to leave reviews. Personalised emails that address the recipient by name and include offers to thank them for their loyalty are more likely to inspire a response. In addition, companies can also include exclusive deals or discounts as part of their email campaigns leading people back to their site from the email. This way, businesses can facilitate customer engagement and interaction while gathering valuable feedback on how well their products or services are working.
It is also important to highlight why customer reviews and feedback are essential elements of business growth. Businesses need to remind customers that every review or testimonial drives improvement in the quality of their services or products, so it's crucial they share their experiences about their experience.
Some businesses may hesitate in directly asking customers for feedback fearing negative feedback which is all too common in today's social media environment. But this fear will be outweighed by the benefits of honest feedback about service improvements, building credibility within the community, free word-of-mouth publicity via recommendations/positive reviews thus earning trust with potential future clients.
Encouraging customer reviews via contact forms are like floating ideas into a sea full of thought bubbles; some recommendations will rise above others based on a company's performance. The idea is that the best ones will remain and carry more significant weight than the rest. The more ideas or bubbles a businesses get floating via contact form campaigns, the greater chances they are to catch someone's eye and gain online recognition.
Now that we've discussed crafting review-worthy content and contact form campaigns, let's take a look at how you can leverage directories to generate more reviews which will eventually lead to increased credibility among potential clients.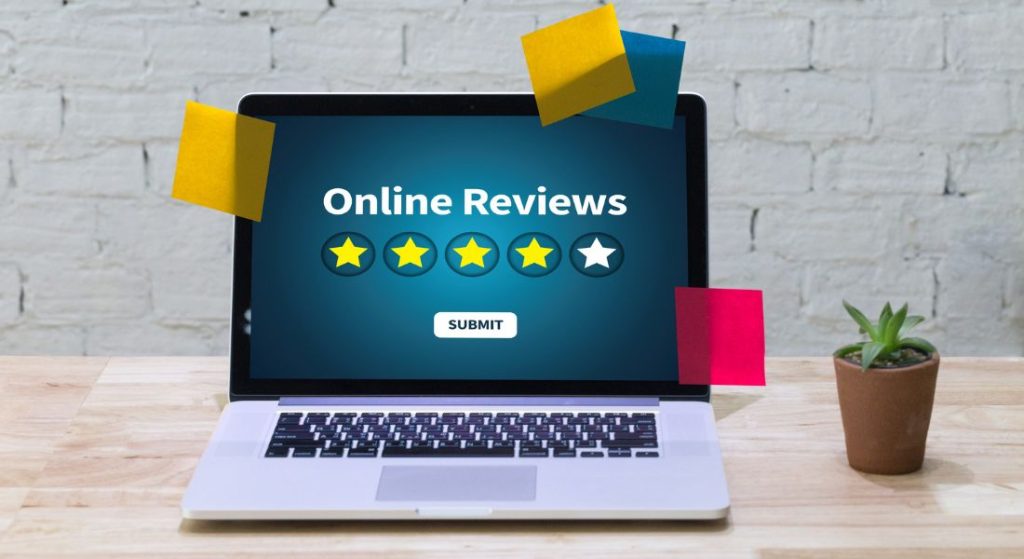 Effective Opt-In Ideas and Strategies
Encouraging customers to leave Google reviews can be a challenging task. However, with effective opt-in ideas and strategies, businesses can make the process easier for their customers and achieve better results.

One of the simplest yet most effective opt-in strategies is to ask customers to leave a review on Google after they have made a purchase or taken a specific action on your website. This could be done by including a prominent call-to-action (CTA) within your confirmation or thank-you page. For instance, you could add an eye-catching button that reads "Leave us a Google review" or "Share your experience with others" which directly links to your business's Google review page.

Alternatively, sending post-purchase emails requesting feedback is another great opt-in idea. You can create email campaigns that encourage happy customers to leave feedback about their experiences with your business. Personalising the email content goes a long way in getting more responses. You might also consider offering incentives such as discount codes, loyalty points, or entries into giveaways in return for leaving feedback.

Another strategy to encourage customers to leave Google reviews is to feature them on your website. When customers see that their reviews are being appreciated and highlighted on your website, they will feel valued and motivated to leave more feedback. Embedding positive reviews directly from your Google Business listing onto your website not only adds credibility but also enhances customer trust in your brand.

A well-known e-commerce brand sends automated post-purchase emails requesting feedback from its customers. The email includes an appealing CTA button that redirects them straight to their Google review page. Upon leaving a review, the customer gets immediately eligible for the company's loyalty programme which rewards them with various offers and discounts.

Some may argue that incentivising reviews is unethical and may lead to fake reviews from individuals who are solely interested in earning rewards. While these concerns are valid, the key to avoiding unethical practises is to ensure that incentives are only offered for genuine reviews and that your business policy upholds transparency.

Incentivising reviews can be likened to tipping service providers. When you receive excellent service, you feel compelled to leave a tip as a token of appreciation. Similarly, when customers find value in your product or service and feel incentivised to leave honest feedback, they act as advocates for your brand and become loyal patrons.
Grow your business with our Free Google Reviews Guide
Utilising Directories to Generate Reviews
Using online directories such as Yelp, Facebook, or TripAdvisor can help generate more Google reviews. Online directories allow customers to leave feedback across multiple platforms, extending the reach of your brand's online presence.
While many businesses focus solely on Google reviews, it's essential to note that customers also rely on other directories for guidance when making purchase decisions. Leverage these directories by claiming and completing your business profiles with accurate information such as operating hours, contact details, and services offered. Having consistent information across multiple platforms establishes credibility and makes it easier for potential customers to find you.
Including links to your Google review page within your business profile on these directories also encourages happy customers to leave a review. It's essential to provide easy-to-follow instructions on how users can leave a review since many might not be aware of how this is done. Giving clear and concise guidelines helps minimise user frustration while increasing the chances of more people leaving satisfied reviews.
Lastly, responding to reviews left on other directories shows that you're actively engaged with customer feedback. Being responsive helps build relations with existing customers while also attracting new ones. It's essential to address both positive and negative reviews timely and professionally, taking care always to acknowledge feedback continuously.
A hospitality business in London was having difficulty getting more Google reviews from its guests until they started encouraging them via other directories. After reviewing their online presence, they discovered that many customers had already left reviews on TripAdvisor and Yelp. The business claimed its profiles on these directories, updated their information, including clear instructions on how to leave a Google review, and responded promptly to all reviews. Within six months, the business's Google reviews increased significantly, and their overall online presence improved.
Utilising business directories is akin to building multiple branches of the same business within different geographic areas. Having a presence in multiple directories makes your brand more visible and accessible to potential customers. Additionally, consistent updating and optimising all profiles are essential for maintaining credibility across all platforms.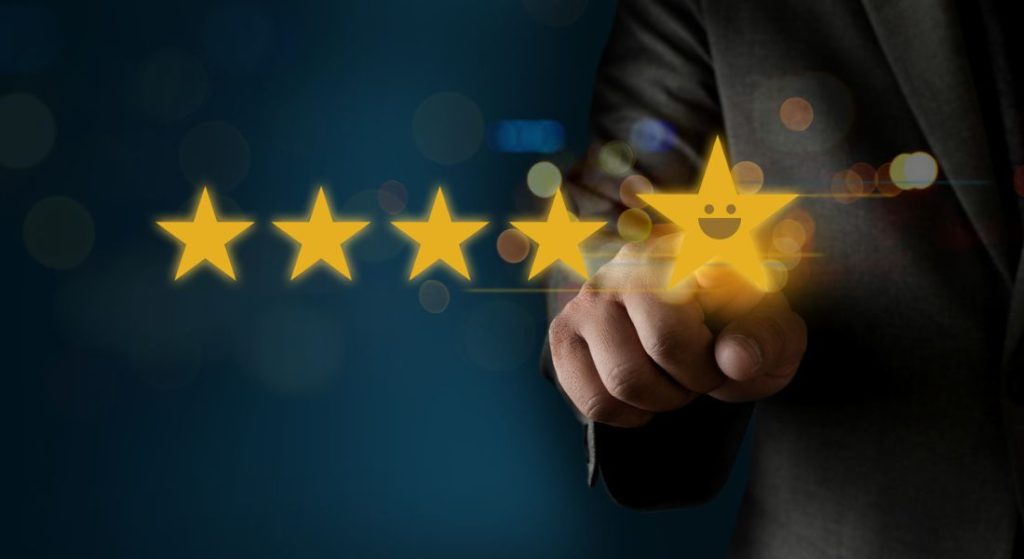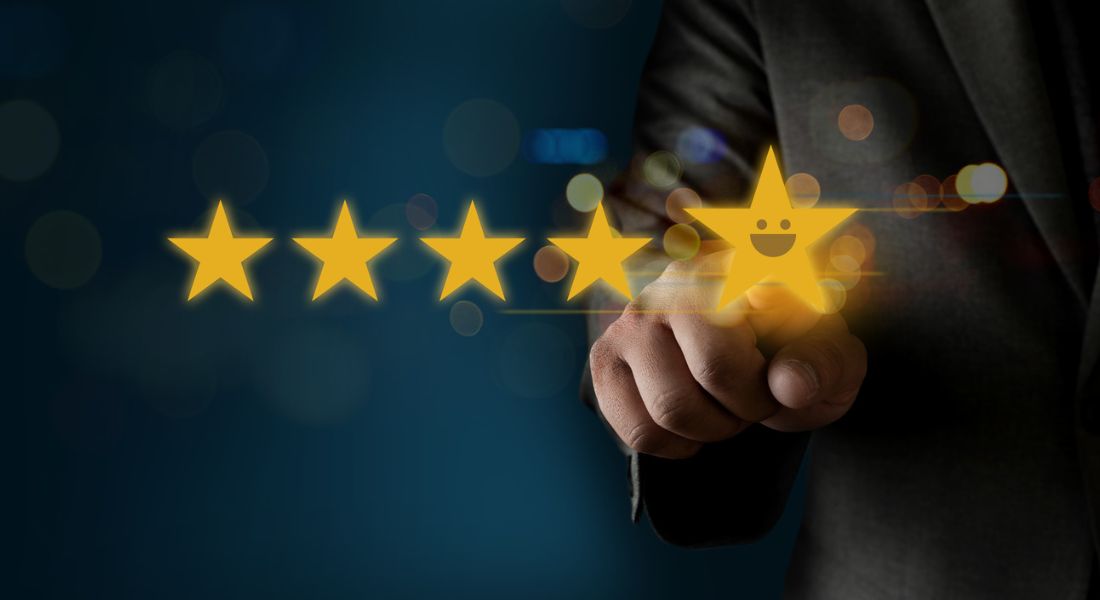 Leveraging Email and Social Media to Request Reviews
If you're looking for ways to increase the number of Google reviews your business receives, utilising email and social media to request reviews from customers is a great place to start. In fact, 70% of consumers say they will leave a review if asked, so it's important to take advantage of this opportunity.
One effective way of leveraging email to request reviews is by sending a follow-up email after a customer has made a purchase. In this email, thank the customer for their purchase and kindly request that they consider leaving a review on your Google My Business page. You can even include direct links to make it easier for them.
Another option is adding an email signature with a call-to-action requesting Google reviews. This could be as simple as adding "Leave us a review on Google" with a link to your Google My Business page in every employee's email signature.
In terms of social media, posting about your business's need for reviews on various platforms, such as Facebook or Twitter, not only increases your chances of getting new reviews but also encourages existing customers to leave their feedback.
When it comes to leveraging these tools effectively, timing and frequency are key. Don't bombard your customers with requests for reviews immediately after they've made a purchase or interacted with your brand. Give them time to experience the product or service before reaching out.
Moreover, when sending emails or social media posts requesting reviews, don't forget to emphasise the value of their feedback. Let them know that their opinion matters and that their input can help improve other customers' experiences in the future.
Statistically speaking, businesses that respond promptly and frequently to online reviews (both positive and negative) tend to attract more customers over time. So don't overlook the importance of engaging with reviewers on your social media channels as well.
Ultimately, by regularly asking customers for feedback and responding accordingly, you can not only improve your online reputation but also build more loyal, engaged customers.
One potential downside to requesting reviews via email and social media is that it may come off as spammy or pushy if done incorrectly. So be sure to balance out your requests with other helpful and informative content, such as updates on your business or relevant industry news.
Another potential challenge is dealing with negative reviews that may come in as a result of these efforts. It's important to remember that negative reviews hold just as much value – if not more – than positive ones, as they provide opportunities for improvement. Responding thoughtfully and constructively to negative comments can actually increase your credibility with potential customers.
Think of it as receiving constructive criticism about a project from your boss – although it may be difficult to hear at first, their feedback can help you grow and improve in the long run.
In conclusion, leveraging email and social media to request Google reviews is an effective way to boost your online reputation and attract more potential customers. By timing your requests appropriately, emphasising the value of customer feedback, and engaging with reviewers online, you can create a valuable feedback loop that benefits both your business and your customers.
Grow your business with our Free Google Reviews Guide
Answers to Frequently Asked Questions with Explanations
Are there any legal or ethical considerations I need to be aware of when soliciting Google reviews for my website?
Absolutely! When it comes to soliciting Google reviews for your website, it's important to be mindful of both legal and ethical considerations. Firstly, it is strictly against Google's guidelines to offer incentives in exchange for positive reviews. In fact, according to a survey by BrightLocal, 85% of consumers disregard reviews that they suspect are fake or biassed.
Moreover, if you are soliciting reviews from customers, it's important to get their consent beforehand and not ask them to violate Google's review policies. Additionally, misleading or false information in a review can result in potential legal issues for your business.
In terms of ethical considerations, it's essential to ensure you're only soliciting reviews from customers who have had genuine experiences with your business. Encouraging friends and family members to leave reviews without disclosing their relationship could lead to scepticism from potential customers and negatively impact the credibility of your business.
In conclusion, it's crucial to stay within the bounds of Google's review policies and maintain honesty and integrity when soliciting reviews for your website. Genuine customer feedback is far more valuable than fake or incentivised reviews, and it's vital to prioritise this above all else.
What strategies have worked for other websites when it comes to getting Google reviews?
There are several strategies that have worked for other websites when it comes to getting Google reviews. One effective approach is to simply ask customers to leave a review after they purchase a product or receive a service. According to a survey conducted by BrightLocal, 70% of consumers will leave a review if asked, indicating that simply requesting a review can go a long way in boosting your online presence.
Another successful strategy is to offer incentives for leaving a review. Some businesses have found success in offering discounts or free products/services in exchange for leaving an honest review. In fact, a study by ReviewPush found that incentivized reviews accounted for 20% of all online reviews, indicating that this strategy can be effective.
Finally, actively engaging with your audience on social media and through email marketing can also encourage more reviews. By building relationships with your customers and asking for feedback regularly, you can create loyal brand advocates who are more likely to leave positive reviews.
In conclusion, there are several proven strategies for getting more Google reviews. Whether it's simply asking customers to leave a review, offering incentives, or actively engaging with your audience, taking steps to encourage customer feedback can help improve your online reputation and ultimately drive more traffic and business to your website.
Are there any tools or services that can help me increase the number of Google reviews on my website?
Yes, there are many tools and services that can help you increase the number of Google reviews on your website. These tools and services can save you time and effort, and help you reach out to more customers to leave feedback on your website.
One such service is BirdEye, which uses artificial intelligence to collect and manage customer feedback across multiple platforms including Google, Yelp, Facebook, and more. According to their website, businesses using BirdEye have seen a 15-20% increase in online reviews and a 750% increase in online visibility.
Another tool is ReviewTrackers, which helps businesses monitor customer feedback across various review sites and respond promptly to reviews. According to their data, responding to reviews increases the average rating by 0.1 stars, which can make a significant impact on your overall rating on Google.
There are also review generation software like Podium or ReviewInc that allow businesses to send review requests directly to customers via email or text message. In fact, according to BrightLocal's Local Consumer Review Survey 2021, 77% of consumers were willing to leave a review if they were asked for it.
In summary, using tools and services can significantly improve the number of Google reviews your website receives by generating more requests for reviews as well as managing them effectively across different platforms. Therefore, investing in these tools or services could be a wise choice for any business looking to enhance its online reputation management strategy.
What should be included in a request for a Google review that will be placed on my website?
When requesting Google reviews to be placed on your website, it is important to keep the following things in mind:
1. Be polite and courteous: Your request should be friendly and respectful. The way you phrase your request can impact the likelihood of someone leaving a review for you.
2. Provide clear instructions: Make it easy for people to leave a review by providing step-by-step instructions on how to do so. This will help people feel more comfortable with the process and increase the likelihood that they'll follow through.
3. Remind customers of their experiences: Encourage customers to recall their experiences with your business. Ask open-ended questions that get them thinking about positive experiences related to your products or services.
4. Explain why reviews are important: Customers may not be aware of why reviews are valuable for businesses. Educate them on how reviews help you improve your offerings and boost your online reputation.
5. Offer incentives (carefully): According to a study by BrightLocal, 70% of consumers will leave a review if asked, but only 29% will do so without being prompted. Offering an incentive isn't always necessary, but if you choose to do so, make sure it's done ethically and transparently.
By keeping these tips in mind, you'll be able to create effective requests for Google reviews that will increase your online visibility and credibility.
How important are Google reviews in terms of improving my website's search engine rankings?
Google reviews are essential when it comes to improving search engine rankings for your website. They directly influence the ranking factors of Google's algorithm, affecting your business's online visibility. Reports show that 90% of consumers read online reviews before visiting a business, and 88% trust them as much as personal recommendations.
Research also reveals that Google reviews impact a company's local search ranking—one of the principal driving forces behind SERPs. The more positive reviews a business receives, the greater its search engine ranking, which translates to more website traffic and leads.
In conclusion, Google reviews are essential for businesses to improve their search engine ranking. Therefore, it's crucial to encourage customers to leave reviews by providing them with exceptional customer service and an excellent user experience.
Contact Fusion has been a total game-changer for our business enabling us to grow our database significantly, automate the majority of our emails, and crucially convert more sales. Thanks to the technology and support, we have one sales rep doing the work of 3!
Contact Fusion allows us to manage our lead data far better. The pipeline tool is great for organising our sales funnel. The team can see the sales pipeline and take action to maximise resort tour bookings and sales. Text marketing has changed the way we communicate with leads, resulting in much higher response rates than email.
Contact Fusion has changed the way I run my business. I now get loads more enquiries from my website and no longer miss customer calls! Even though I'm not techie, I can run it all from my phone using the mobile app - it works just like magic!
Resources to help you grow your business faster.
How To Use Google Reviews To Grow Your Business
A comprehensive guide that shows you how to get the best results from Google Reviews. You will learn:
What Google Reviews are and how they impact your business.
How to ensure that your business is standing out, being found and chosen through Google Reviews.
Tips on how you can collect more Google Reviews.
How you can effectively manage your reviews.
The best way to consistently send out review requests to your customers.