Ah, the hunt for the perfect CRM database solution. It can be a daunting task, especially when you're trying to find one that fits a small business's particular needs. Luckily, you have come to the right place. Today, we are here to take the uncertainty out of selecting the best CRM database for small businesses. We are going to break down the various features, benefits, and costs associated with each option and provide examples of the most recommended systems. After you've read through this guide, you'll be able to evaluate and select the CRM database that is the perfect fit for your small business. So, hold onto your hats and dive into the world of CRM databases!
Quick Review of Key Points
Salesforce and Pipedrive are both great options for small businesses looking for a CRM database. It's important to consider features and costs when selecting the right CRM for your business.
What is a CRM Database?
A customer relationship management (CRM) database is a software platform designed to help businesses keep track of customers, prospective customers, and their interactions with sales personnel. This type of system stores data such as individual contact information, emails and other conversations between staff members and clients, service inquiries, sales opportunities, invoices, and much more. By using a CRM database, organisations can make better decisions about how to best manage relationships with their clients or customers.
The purpose of a CRM database is twofold: it gives companies the ability to organise customer data for marketing purposes and to create a comprehensive view of customer relationships. Utilising the data stored by a CRM database can help an organisation target its marketing efforts more successfully and identify opportunities for upselling or cross-selling products. In addition, tracking customer interaction helps businesses improve customer relations and provide better support. As well as this, having all client details in one place facilitates accurate reporting on key performance indicators such as lead generation, win/loss rates, close rates etc.
On the other hand, some may debate that investing in a full-scale CRM system may be too costly for small businesses just starting out. Customization can also take time to get right and having so much control over the system may mean additional training time required for employees.
Despite these potential drawbacks however, there are numerous benefits to utilising a CRM database for small businesses that should not be overlooked. The next section will discuss why using a CRM for small businesses is beneficial in greater detail.
Benefits of Using a CRM Database for Small Businesses
The advantages of using a CRM database for small businesses are plentiful. A well-maintained CRM database can streamline communication and collaboration, improve customer relationships, and streamline operations.
For starters, a CRM database can improve communication and collaboration between employees, offices, departments and other stakeholders. By utilising a standardised platform that is accessed from anywhere and anytime by authorised personnel, the issues of different points of view to address the same problems can be minimised. This makes it easier for small businesses to solve complex problems quickly and with fewer resources. In addition, an effective CRM database will provide automated reminders that help employees stay on top of tasks or remind customers about pending payments or overdue services.
It might also be argued that having a CRM database can help cultivate better customer relationships. With the ability to store detailed information about customers, such as their preferences and past interactions with your small business, you can send messages tailored to their interests that will bolster their liking of your small business. Additionally, creating automated emails that notify customers of upcoming events or promotions while simultaneously creating detailed reports on customer interactions will not only foster loyalty but also increase profitability over time.
Finally, many businesses today believe that implementing a CRM system can improve operations by efficiently managing leads and tracking sales opportunities. A well-designed CRM system allows users to quickly capture important customer data while helping them define workflows and track progress in real time. An effective CRM will also create an organised platform where user activities are monitored in a consistent manner that allows managers to accurately evaluate performance across all areas of the business.
These advantages demonstrate why implementing a reliable CRM platform for your small business should be taken into consideration. After understanding why this type of solution may be beneficial for your organisation, we now turn our attention to providing insight into some of the most popular CRM databases available for small businesses. The following section provides an overview of the top 5 CRM databases for small businesses.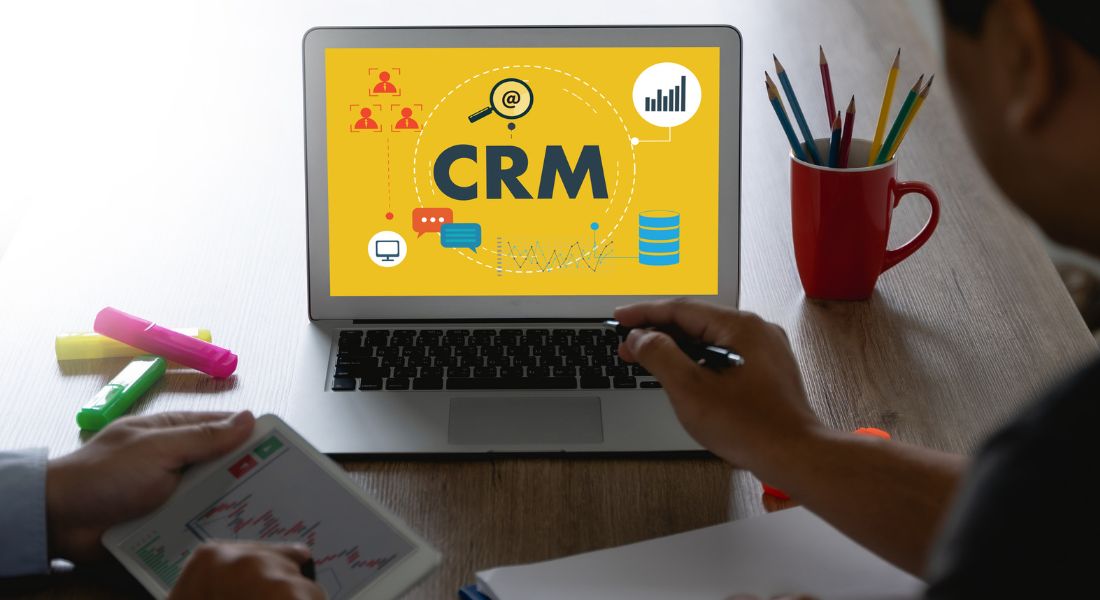 Top 5 CRM Databases for Small Businesses
When it comes to considering the best CRM database for small businesses, there is no one size fits all answer. Whether you operate in a variety of industries and need specialised features or work with primarily B2B companies and need robust automation, the right database can help you maximise valuable customer relationships. With that said, here's a look at five popular CRM databases made specifically for small businesses:
Salesforce Essentials: A reliable choice by many small businesses, Salesforce Essentials offers powerful contact management with optional add-ons like sales and service automation tools. Its intuitive platform makes it easy for start-ups to quickly configure their database and get up and running fast.

Insightly: Insightly touts itself as an affordable CRM tailored to the needs of small businesses. It integrates with popular business products like Gmail, Office 365, and QuickBooks, helping users access all relevant data in one place. Insightly also has basic project management features, so teams can better prioritise their tasks.

Zoho CRM: Another popular choice among small businesses is Zoho CRM. It has customizable contact records and more than 30 built-in reports for tracking activities related to leads, opportunities, cases, quotes, orders and invoices. Additionally, its integration capabilities link Zoho CRM to over 30 popular third-party apps such as accounting software and video conferencing platforms.

Copper: Copper is perfect for sales teams that rely heavily on relationship building and face-to-face collaboration approaches. It helps teams manage leads efficiently with social profiles integrated into search results and provides real-time notifications when contacts take certain actions on their accounts or reach out through email or on social media channels.

HighRise: HighRise is ideal for keeping track of contacts in every stage of the sales cycle without any time pressure or order form submissions required to initiate setup. It has several automated features designed to make communication easier—after subscription plans are established, customers have access to email marketing campaigns and direct support through phone calls or web chats if they ever experience technical difficulties with the system itself.
These five CRM databases offer a wide range of features designed specifically for small businesses; however, choosing the right solution requires careful consideration of cost efficiency, scalability needs, security protocols, user experience preferences and available professional support options before making a decision. In the next section we'll discuss what sets Professional Support and Intuitive platforms at the top of this list of best CRM databases for small businesses.
#1: Professional Support and Intuitive Platform
When selecting a CRM database for small business, it is important to ensure that the platform offers professional support and an intuitive user-interface. Professional support can be invaluable in ensuring that your organisation gets maximum value from their CRM software. A good CRM tool should include features such as a customer service portal, chat-bot support and access to technical specialists who can swiftly resolve any issues.
At the same time, if the interface isn't intuitive or easy to use, the tools that the system offers may not be used to their fullest capacity. This would result in wasted money and may even lead to serious data losses due to human error. To prevent this, choose a CRM platform with a simple yet powerful user experience so that your team can focus on delivering great customer service instead of building complex processes.
Finding a platform that meets both of these criteria can be difficult—since some solutions fail miserably in terms of either support or usability—but prioritising professional support and an intuitive user experience will set your small business up for long-term success.
Moreover, choosing a tried-and-trusted solution could also reduce implementation time, enabling teams to deploy new features quickly and efficiently while reducing associated costs.
Next, we will explore how the right CRM database can help you manage customer information and automate key tasks. #2: Track Customer Information and Powerful Automation
According to a 2019 survey, 63% of small business owners said they have implemented a CRM software.

A 2019 report found that Salesforce was the most popular CRM database for small businesses.

The same 2019 report suggested that 70% of surveyed small businesses achieved ROI (return on investment) within 6 months of using CRM software.
#2: Track Customer Information and Powerful Automation
Customer Relationship Management (CRM) software is essential for any small business that wants to keep track of customer information, automate processes and increase sales. Automating tasks within a CRM allows companies to maximise efficiency, reduce labour costs and improve productivity. With powerful automation tools, businesses can quickly access customer data, generate automated marketing campaigns, contact customers directly or schedule follow-up reminders.
Choosing the right CRM software for your small business will depend on a few factors, most notably the size and scope of your business. If you are looking for an all-in-one solution with extensive features, you may need to invest in enterprise-level CRM technology. Conversely, if your business needs basic features such as contact tracking, automated emails and sales reports, there are many cost-effective solutions available.
Regardless of your budget or specific needs, the right CRM software should have the ability to store and manage customer information accurately and efficiently. It should also provide powerful automation tools to streamline customer interactions in order to save time and money. Lastly, it should be able to integrate easily with other business systems in order to extend its reach beyond just customers.
The ability for a CRM system to offer reliable and powerful automation tools is essential for any small business that wants to stay competitive in today's market. With the right CRM solution in place, businesses can gain insights into customer behaviour, automate tasks and increase efficiency without sacrificing quality. To ensure that you're getting the most out of your CRM system, it is important to select an intuitive platform with secure integration capabilities.
Now that we have explored the importance of tracking customer information and automating repetitive processes within a CRM system, let's move forward to discuss how reliable features and scalability can affect your decision when making a purchase. #3: Reliable and Feature-packed will cover this concept in more detail so make sure to read on!
#3: Reliable and Feature-packed
For a CRM database to be successful, it has to be reliable and have the features necessary to meet the needs of small businesses. When evaluating a potential database solution, key features to consider are data security, intuitive user-interface, ease of customization, availability of add-ons, range of integrations and scalability.
Data security should always be one of the core elements when choosing a CRM database for your small business. Advanced encryption technology should be part of any database solution along with other security measures such as multi-facet authentication. robust permissions management and regular software updates. Any database being used by a small business should include built-in restrictions for who can access private customer information and other records.
The user-interface should also be easy to use so employees don't require extensive training before they are able to work with the programme. An intuitive user experience is essential to running a successful CRM database but it is also important that simple customizations can easily be made without the help of an IT expert or service technician. Additionally, those customizations should remain in place if the programme is updated or upgraded over time. It is also beneficial to have access to third-party add-ons that allow you to tailor the CRM database beyond what is included in the system as standard.
A wide range of integrations should also be another factor to consider when selecting a CRM database solution for small businesses. This allows for tight integration with other applications that you might already be running such as accounting software, email programmes or payment gateways. As your business grows, scalability will also become an important factor since you need a database that can keep pace with your expanding operations.
These are all important considerations when selecting the best CRM database for small businesses – one which must offer reliability as well as an impressive array of features which enable them to manage their customers with ease.
Next up in this guide we'll look at finding an easy to integrate yet cost-efficient CRM solution for small businesses.
Most Important Points
When selecting a CRM database for small businesses, it is important to consider data security, an intuitive user-interface, ease of customization, availability of add-ons, range of integrations and scalability. The CRM database must also offer reliability and an array of necessary features for small businesses to manage their customers well. Finally, the database should be easy to integrate yet cost-efficient.
#4: Easy to Integrate and Cost-Efficient
When selecting a CRM database for a small business, ease of integration and cost efficiency should be top priorities. The selected CRM must play well with other software programmes and applications that the business uses, such as analytics tools and customer service management systems. It should also be easy to install and configure, without needing excessive IT resources or resources from outside vendors.
The cost of the CRM is also important for small businesses in terms of ROI. Many cloud-based CRMs offer "freemium" versions with basic features and integrations, allowing users to try out the software before committing to any long-term contracts or additional costs associated with full featured versions or additional licences. Not all CRMs have the same pay structure — some require subscription fees while others are one-time purchase fees — so it's important to weigh all options before deciding which one is best suited for a budget.
Ultimately, it's important to consider both immediate and future costs, along with potential benefits, when choosing an easy-to-integrate and cost efficient solution for a small business. Since any startup costs associated with a CRM can often be made back through increased sales, improved customer service and loyalty, it's important for all businesses to weigh their options carefully before taking the plunge into the world of CRM databases.
Building on this idea of cost efficiency, the next section will focus on how finding a comprehensive yet services-oriented CRM is essential for any small business looking to get the most bang for their buck. #5: Comprehensive and Services-Oriented will go into further detail regarding what makes a great CRM database solution for small businesses.
#5: Comprehensive and Services-Oriented
When it comes to selecting the best CRM database for small business, it is essential to consider how comprehensive and services-oriented the particular software is. Many of today's CRM databases offer comprehensive user support, with features such as customer service chatbots attending to customer inquiries, automatic data backups for continued access within the cloud, online customer forums and blogs that can be used for community building and customer feedback as well as AI-based package tracking.
In addition, choosing a service-oriented platform offers increased automation capabilities, such as customer relationship management (CRM) processes that provide an opportunity to keep customers engaged with notifications about new products or services and other timely messages. Moreover, another key consideration is the reporting features offered by a particular software. The most efficient software should allow small business owners to easily track customer behaviours, evaluate performance metrics and generate reports in real time.
Finally, a comprehensive solution should also include built-in integration with other popular software programmes such as accounting packages, marketing automation platforms and retail POS systems. This helps small business owners streamline their day-to-day operations by leveraging multiple tools from a single source.
Given these considerations, it's clear that selecting the right CRM database for a small business requires careful consideration of the range of features available. In the next section of this guide we'll discuss what exactly to look for when choosing the best CRM database for your small business.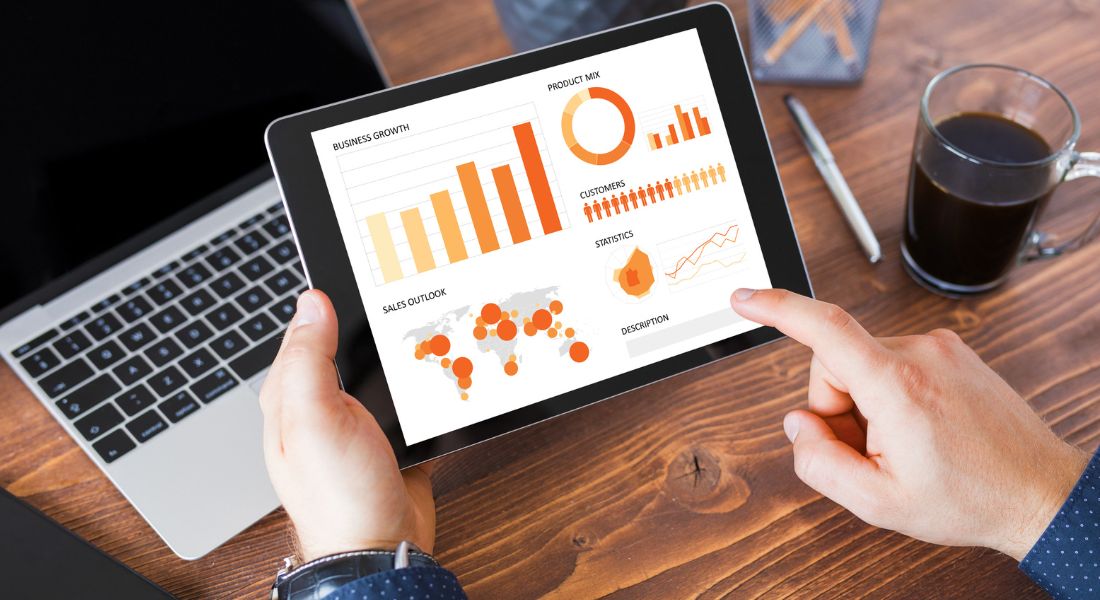 What to Look for in CRM Databases for Small Businesses
When looking for the best CRM database for small businesses, there are certain features to look out for. This includes features such as automation, scalability, and affordability.
Automation: Small businesses benefit greatly from automated processes. An automated CRM system can perform sales tasks faster and more accurately than human employees by automatically handling customer data, tracking leads and sales, monitoring customer activity, and alerting you when it's time to follow up. By automating processes, small businesses can save time and money while also increasing their efficiency.
Scalability: A scalable CRM system is designed to grow as a business grows. As a business expands its operations, it will need a CRM system that can accommodate its high-volume operations without breaking down or slowing down processes. Look for software solutions that offer flexible storage space options, allowing you to upgrade or downgrade over time as your needs change. This will help ensure the software can grow with your business and be capable of managing an ever-increasing data set.
Affordability: It's important to choose a CRM platform that meets both the current and future needs of your small business while still being affordable. You should look for powerful yet budget-friendly solutions that are tailored to small businesses and won't break the bank in setup costs or maintenance fees. Free versions may work well in the beginning but keep in mind that these often come with limited features so be sure to consider what functions are vital to your business before selecting this option.
Once you understand the features to look for in a CRM database for small businesses, you can make an informed decision on which solution will best meet your needs. To wrap up your search process make sure to consider both sides of the argument before making a final decision. With this in mind, let's move on to our conclusion section where we will go over our findings about the best CRM database for small businesses.
Conclusion
The right CRM database is an essential component of a successful small business. It not only allows you to track customer relationships and activities, but it can also provide valuable insights into your customer base. When selecting a CRM database, there are many options available, ranging from free to enterprise solutions. Free solutions are often limited in their features and scalability, but can be a good option for new businesses that require basic functionality. On the other hand, paid solutions offer more robust features and customization options to better optimise your data. Ultimately, the best solution for a small business will depend on the specific needs of the company as well as the budget they have to allocate towards the purchase.
Consider all of your options carefully, speak with experienced users of the software you're considering, and determine what features are most important to have with your small business's CRM solution before deciding on a choice. Doing so will help you choose the right CRM database for your small business in order to cultivate meaningful customer relationships and gain useful insights into marketing trends and sales performance.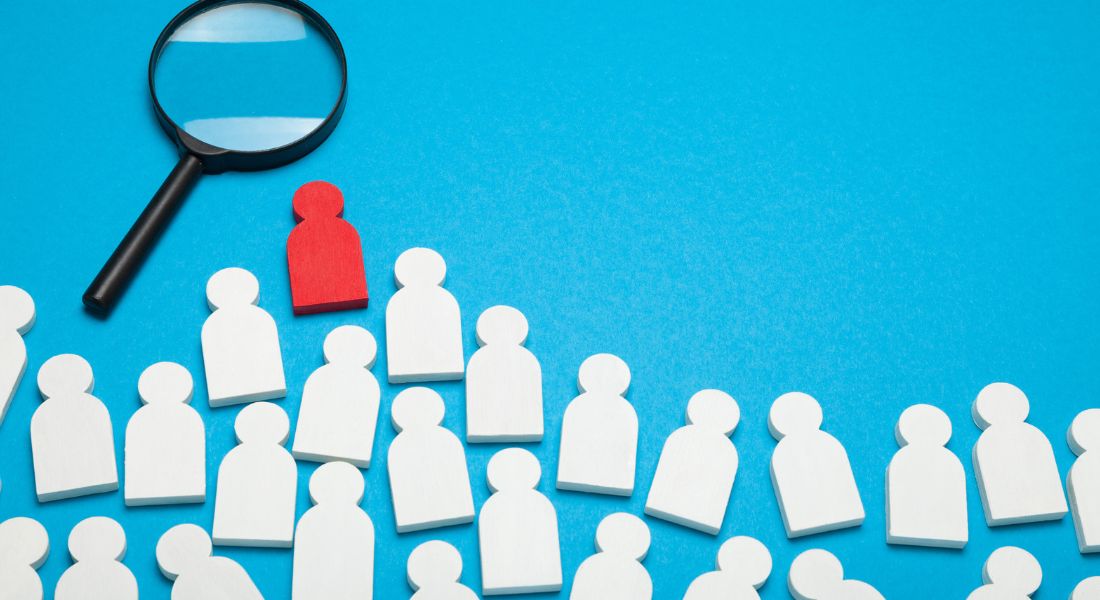 Commonly Asked Questions
What potential pitfalls should I be aware of when picking a CRM database for my small business?
When selecting a CRM database for your small business, it is important to be aware of potential pitfalls that could arise. First, make sure that the solution you choose is scalable and can grow with your business needs as they change over time. Additionally, consider the cost of implementation, both in terms of setup costs and ongoing maintenance and security expenses. Ensure that the system you select is intuitive and user-friendly, so users will be able to quickly understand how to use it. Finally, make sure you have adequate customer support available should any issues or questions arise. If a solution fails to deliver on any of these counts, it might be best to consider a different option.
How do I evaluate the different CRM databases available for small businesses?
When evaluating different CRM databases for small businesses, there are a few key points to consider. First, it is important to research what features each database has to offer and identify which ones are most beneficial for your business. Look for features that can improve customer service and communication, provide detailed reports for decision-making and analysis, and enable collaboration capabilities such as task sharing and scheduling.
It is also important to determine how user-friendly the software is. Look for a solution that can be easily navigated by employees with limited technical knowledge. Additionally, you should evaluate how customizable the platform is and whether it can be scaled up or down as needed.
Finally, check the cost of each CRM database. While it's important to find the most affordable option available, don't forget to consider any extra fees or hidden costs that may occur down the line. Find out what type of customer support is included with each package so you can troubleshoot any issues quickly.
By taking the time to evaluate all these factors, you can ensure that you are selecting the best CRM database for your small business.
What features should I look for when selecting a CRM database for my small business?
When selecting a CRM database for your small business, there are a few key features you should consider. First, look for integration capabilities that can connect with other systems you may already be using and automate as much of your data as possible. Second, investigate any reporting tools the vendor offers and make sure it can provide the insights you need. Third, ask about customization options available to tailor and optimise the CRM platform to your specific business needs. Finally, check the customer service channel available from the vendor and confirm whether they offer real-time support or any form of training resources. Having the right support system in place will help ensure a smooth implementation process and maximum return on investment for your project.