Picture this: Your business is flourishing, customers are flocking in, and online visibility is skyrocketing. However, upon glancing at your Google reviews, you come across a couple of unsavoury comments. Suddenly, you're hit with a nagging question: "How can I ensure that my business's shining reputation remains intact? Fret not! This comprehensive step-by-step guide on securing more positive Google reviews will keep your online presence sparkling and set your business up for continued growth. Trust us; a pristine online reputation is within your reach!
Some effective ways to get good reviews on Google include asking every customer for a review, providing clear instructions and direct link to your Google Business Profile, responding to existing reviews, sharing positive reviews, providing excellent customer service, and investing in review generation tools. Remember that the key is to focus on obtaining quality, genuine reviews rather than fake or bogus ones. Additionally, it's important to have a verified Google Business Profile and follow Google's policies in order for your business to appear credible and increase your chances of getting more positive reviews.
Importance of Positive Google Reviews
Online reviews have become an essential part of today's world, impacting businesses in numerous ways. In recent studies, it is shown that 90% of consumers prefer reading online reviews before considering any product or service. Moreover, positive Google reviews are more important than ever as they can make or break a business.

People put their trust in the feedback provided by others, and if your overall reviews are negative, you in turn lose business. It is because positive reviews on Google help create credibility around your business, resulting in higher chances of new clients choosing you over competitors with either fewer or negative reviews.

Think about it like picking a restaurant for dinner – would you be more likely to choose a restaurant with many glowing reviews, or one without any mention? The same goes for your business on Google; customers want to see reviews that indicate value in products and services.

Additionally, positive Google reviews build trust between clients and your brand. Trust is vital, particularly when promoting a new or lesser-known product or service. They want to know beforehand what other customers have experienced with the brand and whether it met their expectations.

For instance, if you recently had a great experience at a salon and want to share it with others who might not have heard about the salon before now. If the salon didn't have any online positive feedback from prior clients, you might be hesitant to recommend them despite your personal positive experiences.
In 2020, research revealed that 90% of consumers looked at online reviews before visiting or buying from a business, highlighting the significance of having good Google reviews.

A separate study in 2017 found that 88% of consumers trust online reviews as much as personal recommendations, emphasising the importance of focusing on obtaining high-quality Google business reviews for a successful local marketing strategy.

Research conducted in 2018 showed that consumers usually read at least ten online reviews before feeling confident enough to make a purchasing decision, illustrating the correlation between acquiring more positive Google reviews and increased purchases.

Online reviews, especially positive Google reviews, are crucial for building credibility and trust for your business. With 90% of consumers reading online reviews before purchasing any product or service, it is essential to have a strong online presence with positive feedback to attract potential clients. 

Trust is vital when promoting a new or lesser-known product or service, and positive reviews help build that trust. Without positive feedback from satisfied customers, businesses risk losing new clients who may choose competitors with better online reputations. Therefore, investing in building and maintaining a positive online reputation should be a priority for every business in today's world.
Building Trust and Credibility
Trustworthiness is essential to every consumer online purchase. Around 88% of consumers rely on reviews as much as personal recommendations. Positive Google reviews can build a business's credibility, even if a customer is not sure about the product or service in question.

Furthermore, reviews provide social proof to your potential customers that you are delivering on your promise as stated online. This means that positive feedback helps back up what you're saying with action.

Moreover, negative reviews are equally critical to highlight whether things go wrong in any aspect of your organisation. Such essential feedback assists as constructive criticism and helps change things so they can run more smoothly.

Imagine two hair salons near your home – one with a 5-star rating based upon several positive feedbacks and another one with just two stars, where previous clients reported terrible experiences, such as rude attending staff and poor cutting skills. Without any doubt, you'll choose the salon with 5-star ratings instead of the one with less than stellar reviews.
Boosting Local SEO
As mentioned before, Google reviews can boost your local SEO and improve your chances of ranking on relevant local searches. This way, potential clients can easily find you and learn more about what you do. Besides that, high-quality Google reviews are a clear signal to search engines that your business is legitimate and reliable.

But how does it work?

One of the many factors that determine your rank on Google's search engine result pages (SERP) is the number of high-quality and genuine reviews your business has. In addition to that, the quantity, frequency, and variety of keywords used in these reviews also play a crucial role in boosting your online presence.

If your company is new or doesn't have many online reviews yet, don't worry. You can ask loyal customers to leave you some feedback, respond to any negative reviews gracefully, or invest in review generation tools to get more positive mentions.

A recent study shows that 97% of people look for local businesses online before choosing where to shop or dine. And out of this group, 90% prefer businesses with an average rating of four stars or above. Therefore, having great Google reviews can help attract new customers and revenue streams.

Additionally, updating your Google My Business page frequently with correct and current information about your location, contact details, website link, services offered can build trust with users and encourage them to engage with you.

Think of Google My Business as your main digital storefront. It's where people come first when they're looking for a product or service you offer in their area. If they like what they see (your star rating, photos, website), they're likely to be intrigued about the services you offer.

Now that you understand how important Google reviews are for boosting local SEO and attracting potential clients, let's dive deeper into some practical ways to encourage customers to leave meaningful feedback.
Step-by-Step Guide for Encouraging Reviews
Getting started on Google reviews doesn't have to be difficult, and it definitely pays off in the long run. This section will outline some step-by-step strategies you can adopt to get more positive reviews online.

First and foremost, businesses should ask every customer for a review after a transaction or interaction with their company. Remember, asking customers for their feedback is completely acceptable and expected.

One effective way is to use email marketing or SMS texts or leverage social media platforms like Facebook or Twitter. You can also add review requests in your invoices, email signatures, and receipts to make it as easy as possible for your customers to find you and leave a review.

However, keep in mind that soliciting reviews directly (e.g., by offering an incentive) is against Google's policies and can hurt your reputation in the long run. Rather than bribing people to write fake positive reviews, focus on providing top-notch services.

Secondly, provide clear instructions and links on how people can leave you a Google review promptly. Because many people are unfamiliar with the process of leaving reviews on Google Maps, providing detailed descriptions can clear up any confusion they might have. You also want to make it as easy as possible for them, so sending them a direct link to your profile can do wonders.

You could include clear instructions in your thank you page after purchase online (example "Thank you for choosing us! Would you mind taking 2 minutes of your time recommending us? Click here") or via email campaigns ("We hope you enjoyed our products/services! Let us know what you think with this quick link").
Providing Clear Instructions and Links
One of the most effective ways to get more positive reviews on Google is to make it easy for your satisfied customers to leave their feedback. Providing clear instructions and a direct link to your Google Business Profile can help reduce friction and save time for busy customers.

For instance, you could include a short message on your business website or social media channels, encouraging customers to share their experience with your brand on Google. Be sure to include a clickable link that takes them directly to your profile page, instead of leaving them to search for it on their own.

Research shows that businesses that provide clear instructions and links can greatly increase the number of reviews they receive. This is because customers are more likely to take action when they know exactly what to do and how to do it. By removing any barriers or confusion, you can create an effortless experience that encourages more people to leave positive feedback.

Think of it like guiding someone through a maze with clear signs and arrows versus leaving them to navigate blindly without any direction. The former is much easier and more satisfying, leading the person right where they want to go with minimal effort. Similarly, when you provide clear instructions and links, you guide customers towards leaving positive reviews in the right place, at the right time.

With that said, let's explore some practical ways you can provide clear instructions and links to boost your review count.
Sharing Examples of Top Reviews
Another way to get more positive reviews on Google is by sharing examples of top reviews with your audience. This can help demonstrate the value of leaving feedback and give potential reviewers an idea of what you're looking for.

For example, you could share screenshots or quotes from existing reviews on your social media channels or website. You could also highlight specific feedback themes or patterns that emerge across multiple reviews, such as exceptional customer service or product quality.

Research shows that showcasing positive reviews can increase the likelihood of customers leaving their own feedback. This is because people are often influenced by social proof and want to align with the opinions of others. By demonstrating the value of leaving reviews and what a great review looks like, you can inspire more people to take action.

Some may argue that sharing top reviews could come across as boastful or inauthentic. However, if done tastefully and with transparency, showcasing positive feedback can be an effective way to build trust and credibility with potential customers.

Think of it like a highlight reel of your brand's best moments—by sharing these successes with your audience, you invite them to join in celebrating your accomplishments and become part of the story. Sharing top reviews can help create a sense of community around your brand and further reinforce the importance of feedback.

Now that we've explored the benefits of sharing top reviews, let's dive into some strategies for doing so effectively.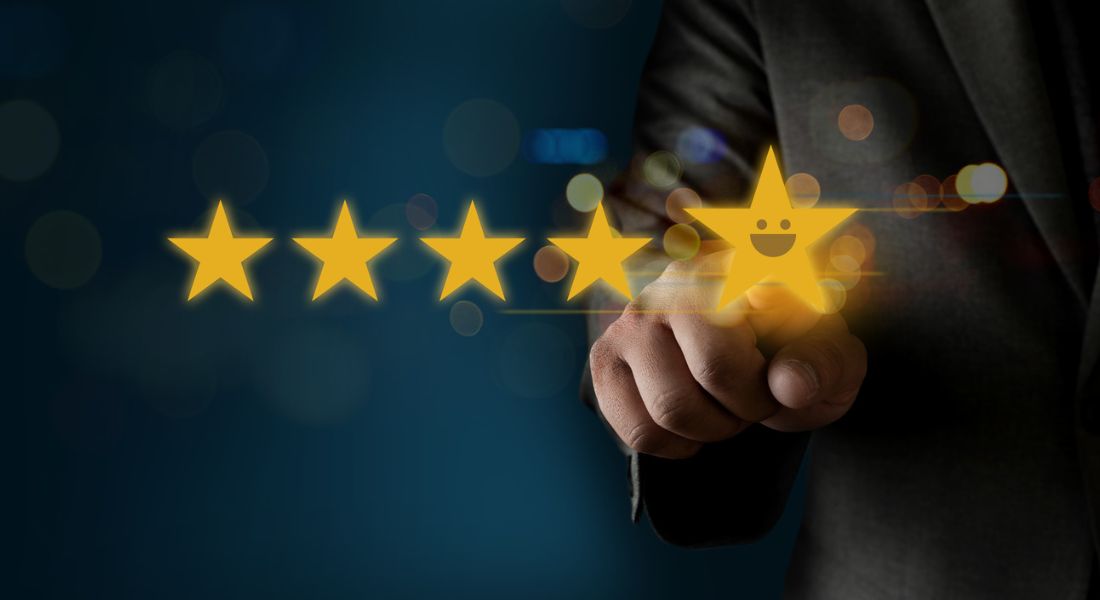 Strategies to Increase Positive Feedback
Positive reviews not only boost your business's credibility but can also significantly affect the growth of your online presence. Therefore, it's essential to have a structured plan in place that encourages customers to leave positive feedback on your Google Business Page regularly. Here are some effective strategies you can implement to increase positive reviews:

Offer Incentives for Reviews: One way to motivate customers to leave feedback is by offering incentives for their time and effort. For example, you could offer a discount or coupon code in exchange for an honest review of their experience with your business. This strategy can work well for small businesses that are just starting or looking to improve their online reputation.

Utilise Social Media: Today, social media plays a vital role in influencing consumer behaviour, and you can use these platforms as a tool for encouraging customers to leave Google reviews. Share positive reviews on your social media profiles periodically and ask followers to leave feedback on your Google Business Page.

Personalised Communication: Engaging with customers personally is one of the most effective ways of improving customer loyalty and attracting more positive reviews. Responding immediately to customer queries and complaints through emails or direct messaging shows that you value their opinions. Moreover, personalising communication like including the customer's name or addressing their concerns increases the likelihood of them leaving positive feedback.

Make Sure You Stand Out: With thousands of businesses competing for attention in the digital space, it's crucial to make sure your business stands out. Using unique branding, creating custom graphics, running creative marketing campaigns, or providing exceptional products/services will pique customers' interest in your business and lead them to leave positive reviews.

Implementing these strategies is no guarantee that you will receive positive reviews every time. However, consistency is key when it comes to maintaining an excellent online reputation.
Offering Exceptional Customer Service
Providing high-quality customer service is essential for businesses that are looking to improve their online reputation. According to a survey conducted by American Express, customers are willing to pay up to 17% more for businesses that have excellent customer service. Here are some strategies that can help you in offering exceptional customer service:

Establish Clear Communication Channels: One of the most critical aspects of providing excellent customer service is establishing clear communication channels where customers can reach out to you easily. You should offer multiple options such as phone, email, social media messaging, or chatbots, which make it easy for customers to contact you quickly.

Train Your Staff: Investing in training your staff on how to handle different types of situations can go a long way in ensuring excellent customer service. They should be friendly and polite while dealing with customers' issues, empathetic when addressing their concerns, and keep a positive attitude throughout.

Address Negative Feedback Professionally: Negative feedback is an opportunity for businesses to learn from their mistakes and improve the services provided. It's essential to always listen carefully to customers' complaints and address them professionally. Avoid being defensive or argumentative, instead show empathy and understanding- even if the complaint is unreasonable- speaking calmly goes a long way towards diffusing the tension.

Personalise Your Services: Customers appreciate it when businesses personalise their services based on their needs and preferences. For example, having personalised offers or creating customised products can do wonders in delighting your customers, and they may likely leave positive reviews about your business.

Providing excellent customer service goes beyond just satisfying customers – it leads to increased loyalty, positive word-of-mouth referrals from happy customers, and better rankings across online search engines. Consistently implementing these strategies can lead to significant improvements in your online reputation over time.
Monitoring and Responding to Reviews
One of the most critical aspects of reputation management is knowing what customers are saying about your business online. To get the most out of customer reviews, it's crucial to stay on top of them and respond in a timely and appropriate fashion.

When monitoring your business's online reputation, every instance of feedback must be carefully analysed and taken into account. Negative and positive reviews alike must be acknowledged as a chance to improve or reinforce client satisfaction. When you receive a negative review, take the time to read it thoroughly, understand the customer's complaint, and make an effort to solve their problem. Use this opportunity to showcase your high level of customer service and professionalism by responding promptly with a thoughtful message expressing empathy for their situation.

While it may seem counterintuitive, replying to negative reviews can turn detractors into loyal customers. Studies have shown that 33% of unhappy customers who received a response from a company went on to write a positive review. Additionally, 34% deleted their original negative review altogether while 18% became loyal customers who ended up making repeat purchases at the business they previously criticised.

An argument against responding to negative reviews is that sometimes it's better not to engage with those customers at all. It all depends on the situation – if the review is blatantly false or malicious, it might not be worth your time or energy to try and reason with them. However, even in these situations taking some action can still be beneficial – publicly stating facts clearly without getting defensive will show other potential customers how you handle adversity and maintain professionalism even in difficult situations.

Responding to reviews is like having a conversation with customers. In any conversation conflicts can happen but avoiding them only makes things worse as the problem won't resolve itself until one side addresses it directly. Conversing with unhappy customers through reviews shows that you care and are willing to listen, and hopefully regain their trust and business by resolving the problem in a meaningful way.

It's not just negative reviews you need to respond to – responding to positive reviews is equally essential. Taking a few minutes to thank happy customers for their kind words can make a big difference in building brand loyalty. Studies have shown that businesses who reply to reviews, whether positive or negative, tend to receive more online engagement overall.

In conclusion, staying on top of customer reviews and responding quickly with sincere and helpful messages is critical for maintaining an excellent online reputation and can lead to increased customer loyalty and repeat business. Take the time to monitor your reviews regularly, invest in review management tools if necessary, and always strive for customer satisfaction.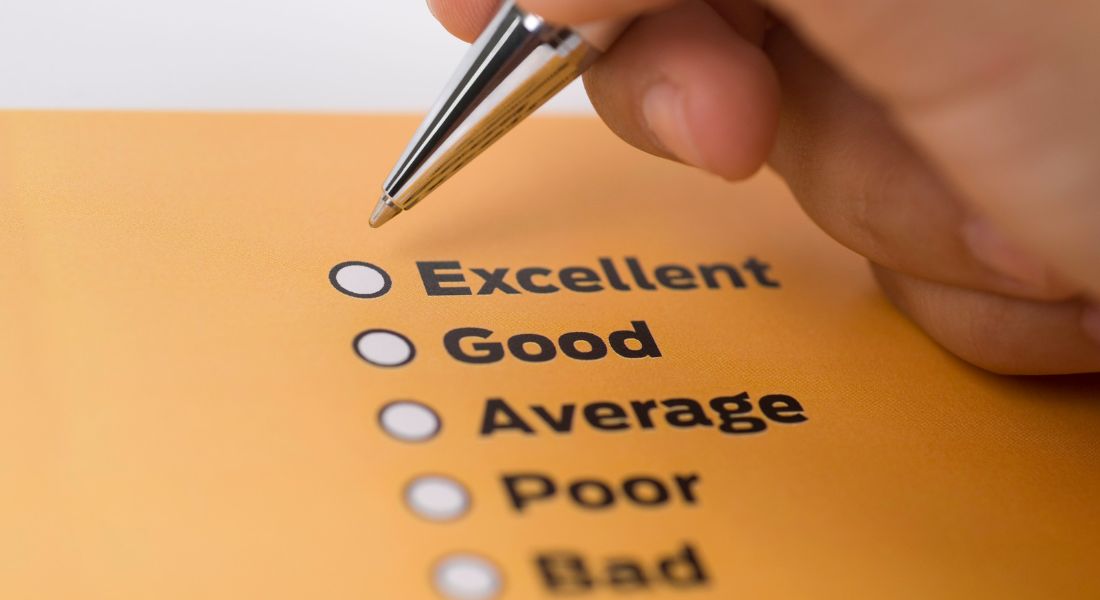 Common Questions Explained
Can incentivizing customers for positive reviews on Google be effective?
Yes, incentivizing customers for positive reviews on Google can be effective. According to a survey by BrightLocal, 70% of consumers are willing to leave a review when asked, and offering incentives such as discounts or free products can increase the likelihood even more.

However, it is important to note that Google's review policy prohibits businesses from incentivizing solely positive reviews. The incentive should be offered to all customers, regardless of the rating they give. Additionally, businesses should not require customers to leave a review in exchange for an incentive.

Incentivizing customers for reviews can also backfire if not executed properly. If customers feel pressured or coerced into leaving a positive review, it can lead to distrust and negative perception of the business.

Overall, incentivizing customers for reviews can be effective if done ethically and with transparency. It should not be the sole focus of a business's review strategy and should be supplemented with providing excellent service and experiences that naturally lead to positive reviews.
Is it possible for a business to remove or dispute a negative review on Google?
Unfortunately, it is not possible for a business to simply remove or dispute a negative review on Google. In fact, Google's policy specifically states that they will not get involved in disputes between business owners and customers. This means that if someone leaves a negative review on your business profile, it will remain there unless the reviewer voluntarily removes it.

However, there are still some actions you can take to mitigate the impact of negative reviews and improve your overall online reputation. Firstly, you can respond promptly and professionally to negative reviews, offering an apology and a potential solution to the issue at hand. According to a survey by ReviewTrackers, 45% of consumers are more likely to visit a business that responds to their negative reviews.

Another option is to actively encourage satisfied customers to leave positive reviews on your Google profile. This can help drown out any negative feedback and present a more accurate picture of your business's quality. In fact, the same ReviewTrackers survey found that 53% of customers expect businesses to respond to their reviews within a week, so prompt action is key.

Overall, while you may not be able to delete negative reviews outright, taking proactive steps to respond and build up positive feedback can go a long way towards improving your online reputation and attracting more customers.
How can businesses track their online reputation, including Google reviews?
Businesses can track their online reputation, including Google reviews, by using various tools and monitoring platforms. One such tool is Google Alerts, which sends notifications to businesses whenever their business name is mentioned online, including in reviews. Another option is using a social media listening tool like Hootsuite or Sprout Social to track mentions of their brand across social media platforms.

It's important for businesses to monitor their online reputation as it can greatly impact consumer behaviour. In fact, 97% of consumers read online reviews before making a purchase decision (Source: BrightLocal). Additionally, businesses with positive reviews on Google have an advantage as they can rank higher in search results compared to those without any or with negative reviews (Source: Moz).

By tracking their online reputation, businesses can proactively respond to negative reviews and address any concerns customers may have. According to a survey by ReviewTrackers, 53% of customers expect a response within a week after leaving a negative review. Therefore, timely responses can not only help resolve issues but also show potential customers that the business cares about their experience.

Overall, tracking online reputation is crucial for businesses to maintain a positive image and attract new customers. Using tools like Google Alerts and social media listening software can make this task easier and more efficient.
What impact do Google reviews have on local SEO and search rankings?
Google reviews can have a significant impact on local SEO and search rankings. According to a 2021 BrightLocal survey, 87% of consumers read online reviews for local businesses, and 80% trust online reviews as much as personal recommendations. This means that the more positive reviews a business has, the higher its chances of appearing at the top of Google's search results.

In addition, Google takes into account the number and quality of a business's reviews when determining its search rankings. A study by Moz in 2018 found that reviews are the fifth most important factor in ranking for local pack results (the top three listings in Google's map pack). This highlights just how crucial it is for businesses to not only collect reviews but also ensure they are positive and authentic.

Moreover, Google provides a platform called "Google My Business" that allows businesses to manage their information and interact with customers through Google Maps and Search. Alongside the rating system, GMB insights show businesses how many views, clicks, and actions were taken from their listing.

Therefore, if a business wants to improve its visibility on Google and attract more potential customers, it must invest time and effort into obtaining more positive Google reviews. Encouraging satisfied customers to leave reviews through email campaigns, social media posts or providing easy links helps to increase the chances of receiving more positive reviews while addressing negative feedback immediately can minimise any damage.

In summary, it is essential for businesses to prioritise collecting and managing positive Google reviews as they not only impact customer perception but also influence search rankings in local SEO.
What are the best practices for responding to negative reviews on Google?
In today's digital age, online reviews can make or break a business. While positive reviews can help attract new customers, negative reviews could potentially harm your reputation and discourage people from doing business with you. However, responding to negative reviews is not only about damage control – it is also an opportunity to turn things around and win back customer trust.

Here are some best practises for responding to negative reviews on Google:

1. Respond promptly: It is essential to respond quickly to negative reviews to show that you care about customer feedback and are actively working towards addressing their concerns. According to a survey by ReviewTrackers, 53.3% of customers expect a response within a week of leaving a review.

2. Apologise and take ownership: Acknowledge the issue raised in the review and apologise for any inconvenience caused. Taking ownership of the problem shows customers that you are accountable and willing to improve.

3. Offer a solution: Provide possible solutions or actions that you plan to take to address the issue. This can help turn a dissatisfied customer into a loyal one.

4. Keep it professional: Avoid taking negative reviews personally and always maintain a professional tone in your response. It is important to remember that potential customers will be reading your response as well.

5. Follow up: After offering a solution, follow up with the customer to ensure that their concerns have been addressed and they are now satisfied with the service provided.

By following these best practices, businesses can leverage negative feedback as an opportunity to demonstrate excellent customer service and improve their online reputation.

Reference:

ReviewTrackers' Online Reviews Survey (2019) – https://www.reviewtrackers.com/online-reviews-survey/