Any business dealing with lots of customer interactions knows that missed calls are part and parcel of phone communication. But did you know that you can use automation to send text messages back to the customer when they dial your number? Say hello to the 'Automate Missed Call Text Back' feature, the latest innovation to make customer relations less stressful and more efficient!

With the right setup, 'Automate Missed Call Text Back' can significantly reduce time, energy, and resources for your business. In this blog post we'll explain exactly how to set up and use this powerful and practical feature. So buckle up, let's get started!
Quick Summary of Key Question
You can use an app such as SMS Autoresponder to set up an auto text reply for any missed calls. Alternatively, you can set up a custom message in your phone's settings that will send a message to anyone who calls and does not leave a voicemail.
Auto Missed Call Text Back Features
Auto Missed Call Text Back is becoming an increasingly useful feature for businesses looking to boost efficiency and customer service. This feature allows users to automatically respond to missed calls with a custom text message. These automated messages can provide an additional layer of customer service and further streamline the communication process between customers and businesses.

The main benefit of using this feature is that it saves time for both customers and businesses. Automated Text Responses allow businesses to quickly respond to customer inquiries even when reps are unavailable or out of the office. Additionally, customers don't have to go through the often tedious process of leaving a voicemail. Instead, they can simply get an immediate response via text even if their call wasn't answered.

However, there are some potential drawbacks related to using Auto Missed Call Text Back. For example, some customers may find these automated messages impersonal and prefer the more personal interaction that comes with talking directly with a customer service rep. Additionally, it could be difficult for businesses to craft automated messages that accurately represent their brand and don't sound robotic or overly automated. Finally, there may be compliance considerations for certain industries as these types of automated systems may not comply with applicable regulations.

Given all these considerations, Auto Missed Call Text Back could be an invaluable tool that provides both customers and businesses with an efficient way to communicate. By taking into account customer preferences and industry requirements, businesses should be able to capitalise on this feature while avoiding any potential negative impacts it could have on their customer satisfaction levels.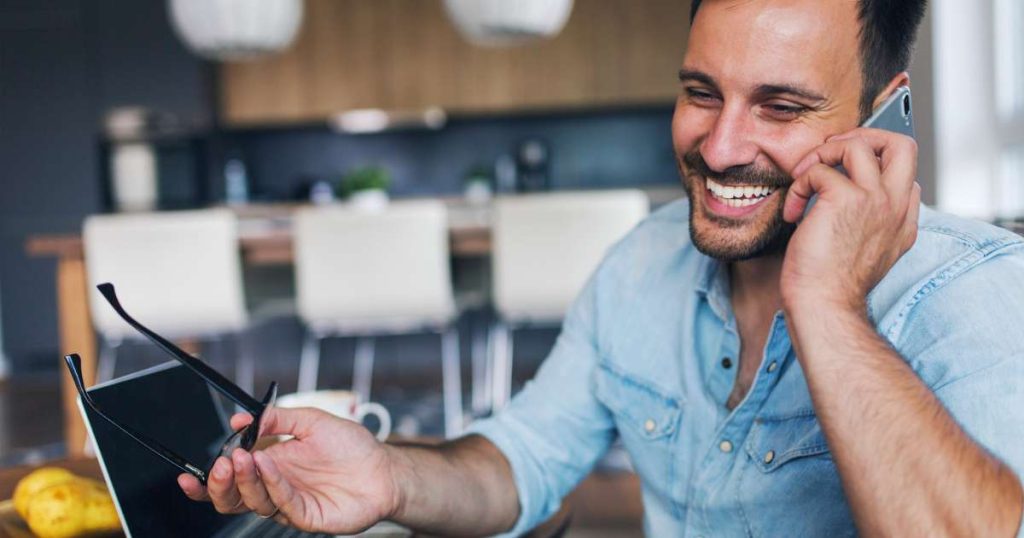 Having discussed the features of Auto Missed Call Text Back, the next section will discuss how to set up and use this feature in your business.
Automated Text Messages
Automated text messages are becoming increasingly popular for businesses to communicate with customers. Automated text messages allow companies to send prompt, personalised messages to customers without the labour of having a real human send out each message. This allows companies to save time and money while still being able to provide a valuable service.

While automated texts are an efficient way of communicating with customers quickly and accurately, some worry that they may come off as impersonal and deprive customers of the meaningful personal connexion they have come to expect from customer service interactions. Automated texts should be crafted with care so as not to sound robotic and generic, as this may make customers feel like their business is unimportant or ignored. The language used in these messages should also be aware of potential misunderstandings due to autocorrect or typos. The combination of personalization and accuracy can create a positive customer experience when done correctly.

The benefits of automated text messages include not only efficiency but also accuracy and scalability. While it would not be feasible for one person to send out hundreds or thousands of personalised messages every day, automated messaging software makes it possible. Automated texts are also less prone to errors caused by human fatigue or typing mistakes, resulting in a highly accurate communication stream with customers.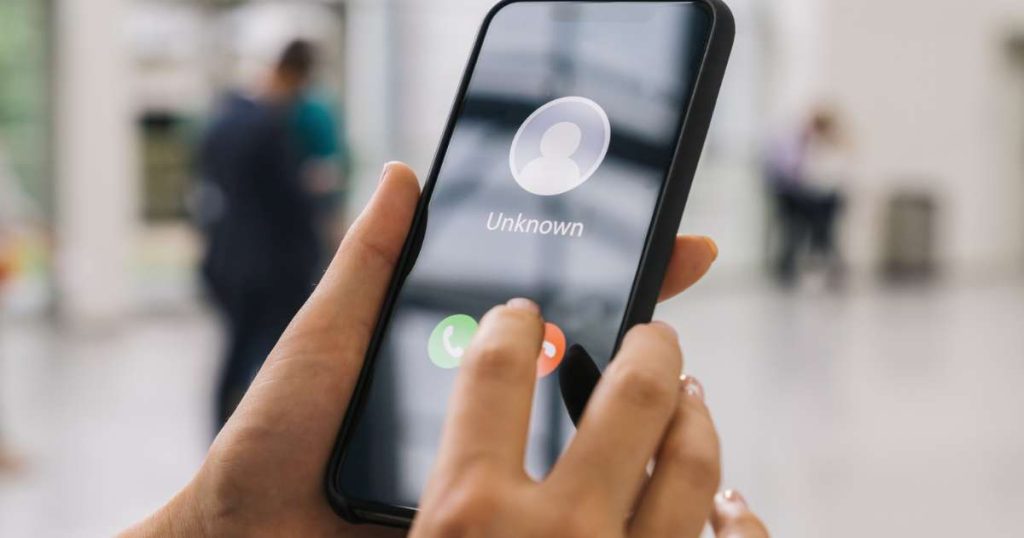 The next section will discuss the various benefits of automated text messages for businesses.
According to a survey by GlobalWebIndex, nearly 60% of global mobile phone users have used an automatic missed call text back service.

The US-based software company Salesforce found that using an automatic missed call text back service improved customer satisfaction by 63%.

A study done in 2017 revealed that almost 25% of mobile phone users are more likely to use the services of companies that offer an automatic missed call text back service.
Benefits of Automated Text Messages
The benefits of using automated texts are undeniable for businesses. This technology can help save time, increase efficiency, reduce labour costs, and improve customer service. Automated texts enable businesses to engage with customers quickly and conveniently, keeping customers informed and providing them with support when needed.

One distinct benefit is the time saved by not having to respond to customer inquiries manually. By automatically responding to missed calls, businesses can respond more quickly to customers' issues, helping to provide better customer service. Additionally, setting up automated text messages reduces the amount of labour that a business must dedicate to communicating with customers. This cost savings is especially beneficial for small businesses who may not have the resources to dedicate staff exclusively for customer service purposes.

On the other hand, there may be some drawbacks in using automated texts as a customer communication channel. While it saves time and money, automated texts can be perceived as impersonal and lack the human touch of a personalised response from an agent. Additionally, if clients receive too many generic text messages they may become overwhelmed or even begin to ignore them altogether. Thus, it is important for businesses to use automated text messaging sparingly and personalise them when possible in order to maintain customer engagement.

In conclusion, automated text messages offer an efficient and cost-effective way for businesses to communicate with their customers while still providing timely responses to their enquiries. Moving forward into the next section, we will discuss how businesses can benefit specifically from automating missed call text back in order to keep customers engaged and satisfied.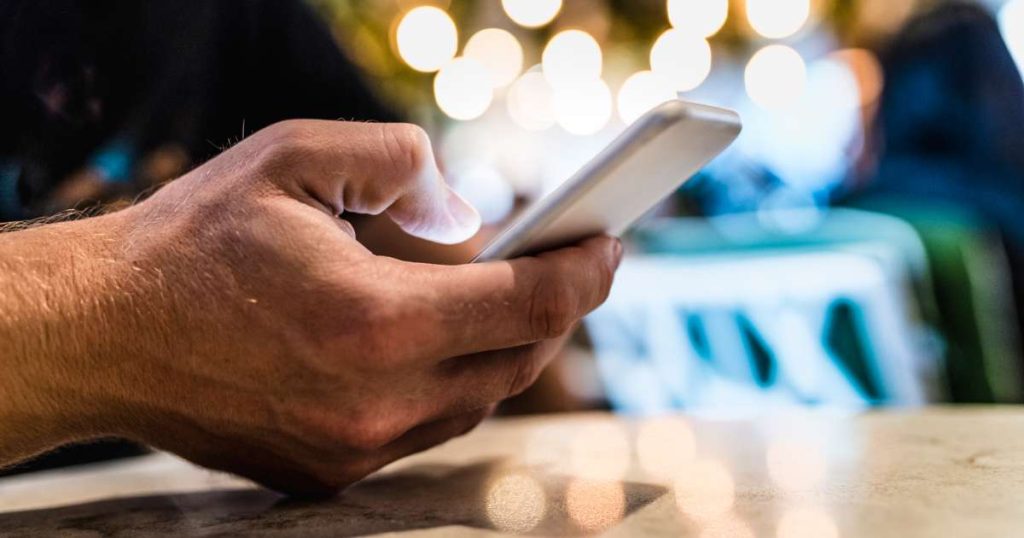 Main Takeaways
Automated text technology has a number of advantages for businesses, including saving time, increasing efficiency, reducing labour costs, and improving customer service. The automated texts help businesses to engage with customers quickly and conveniently. However, it is important to use them sparingly so they are not perceived as impersonal. Automating missed call texts is a cost-effective way for businesses to keep customers engaged and satisfied.
Benefits of Auto Missed Call Text Back
The primary benefit of an automated missed call text back feature is that it helps businesses stay connected to customers and make sure their calls are returned in a timely manner. Automated missed call text back ensures that any time a customer or potential customer attempts to contact the business, they receive a prompt response from the business's automated system. This is important for increasing customer satisfaction and building loyalty, which can further lead to better customer retention and increased revenue. Additionally, automated missed call text back reduces the amount of work needed for customer service representatives since the automated system takes care of responding to missed calls quickly.

However, some people argue that there can be risks associated with auto missed call text back, such as receiving spam messages because the automated system cannot differentiate between genuine customers and potential spammers sending multiple messages. Moreover, having an auto-generated response could lead to customers feeling less valued, especially when the customer needs urgent assistance but receives an automated response instead of a personal one.

Overall, while there may be some drawbacks associated with automated missed call text back features, they generally provide more positive outcomes than negative ones. The benefits these features offer are numerous and include increasing customer satisfaction, reducing time needed for customer service tasks, and fostering customer loyalty. With these advantages in mind, it is clear why many businesses choose to invest in this type of technology.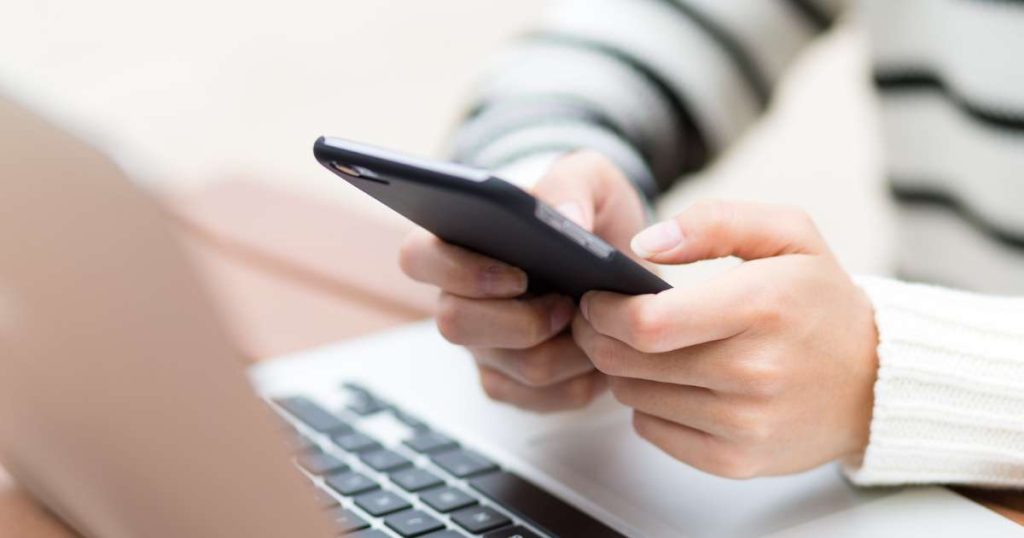 Having established the various benefits of auto missed call text back systems, let us now explore the challenges associated with implementing such a system in the next section.
Challenges of Auto Missed Call Text Back
Automated missed call text back is a popular feature among mobile phone users, but it comes with some inherent challenges. For starters, one of the primary difficulties with implementing this technology is data privacy and security. To use automated missed call text back, smartphone users must provide their personal contact information to be entered into a system that stores the data in order to generate automated replies. This opens the user up not only to potential spam calls or texts, but also leaves them vulnerable to companies who are collecting contact data for marketing purposes.

In addition, because automated missed call text back requires a sophisticated series of steps to work properly – including inputting specific timeframes for when messages should be sent out – there is always the risk of bugs or technical glitches which could disrupt the entire process, rendering the feature useless. In addition, if users delete their account without disabling the service first, they may receive an influx of erroneous automated messages after they've discontinued their service. Finally, while convenient, automated missed call text back can create an issue of communication overload. Your contacts may receive too many unhelpful messages if you fail to customise your message settings correctly.

While these are all valid concerns worth considering when using automated missed call text back, its proponents argue that when used correctly and smartly, this feature can provide invaluable convenience and improved communication efficiency between contacts. As long as users make sure to take adequate data security precautions and fully understand how their device functions before implementing this technology in their daily lives, they can enjoy its many benefits with minimal interruption.

With that in mind, it's important to consider the security and privacy issues that come along with automating missed call text back. The next section will discuss ways that users can protect themselves against any potential threats posed by this feature.
Security and Privacy Issues
When it comes to automated missed call text back services, concerns about security and privacy are inevitable. To help alleviate any worries of data collection and misuse, companies should consider best practises such as encryption methods, password protection, data storage solutions, and robust access control protocols. Additionally, businesses must ensure that they instal an up-to-date firewall while continuously monitoring the system for any suspicious activity.

On the other hand, when customers are given the option to opt-in or opt-out of collected customer data, this can provide a sense of trust in the service provider. Furthermore, by allowing users more control over how their personal information is being used and stored, businesses can build transparency between customer-business relationships.

Taking into account security and privacy issues is essential for businesses using automated missed call text back services. As such, companies should put in place clear policies regarding customer data collection that not only protect their customer's privacy but also ensures that no malicious attack will penetrate their internal network system.

Closing Remarks: Now that we have discussed security and privacy considerations for implementing an automated missed call text back service, the next section will explore closing remarks about this feature.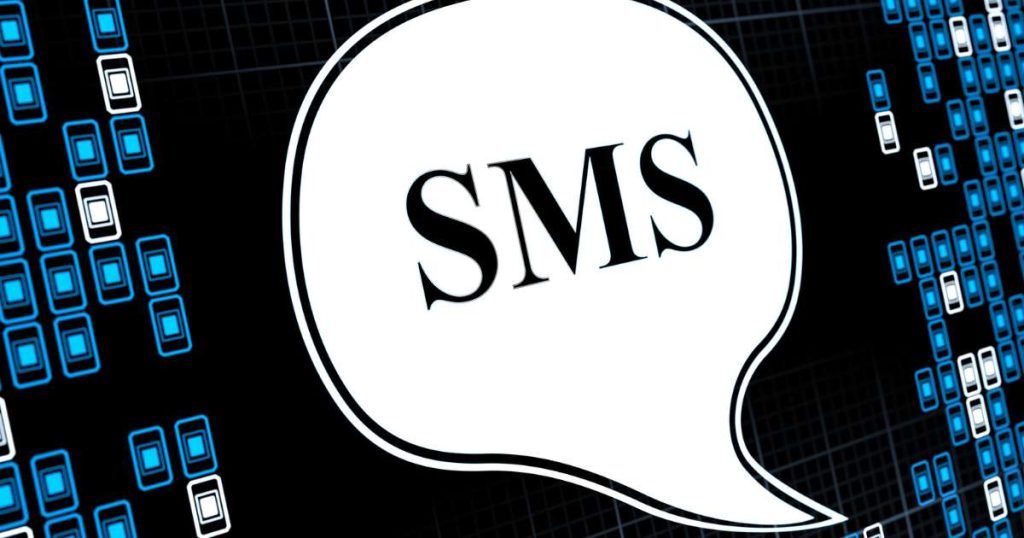 Closing Remarks
In conclusion, Missed Call Text Back is a great asset for businesses that prioritise customer communication and connexion. By automating this process, businesses can ensure that their customers are receiving the most attentive service possible. Additionally, during high-traffic times when it may be difficult to answer all calls, Missed Call Text Back can provide a reliable way for businesses to stay connected with customers.

However, in some cases Missed Call Text Back may not be the right fit for all organisations. If a business has a very different style of customer interaction or uses another system to check incoming messages, then there may not be any need to implement this feature. Furthermore, if a business's customer base predominantly consists of individuals who are less tech-savvy or don't own mobile phones, they might not even find the feature useful.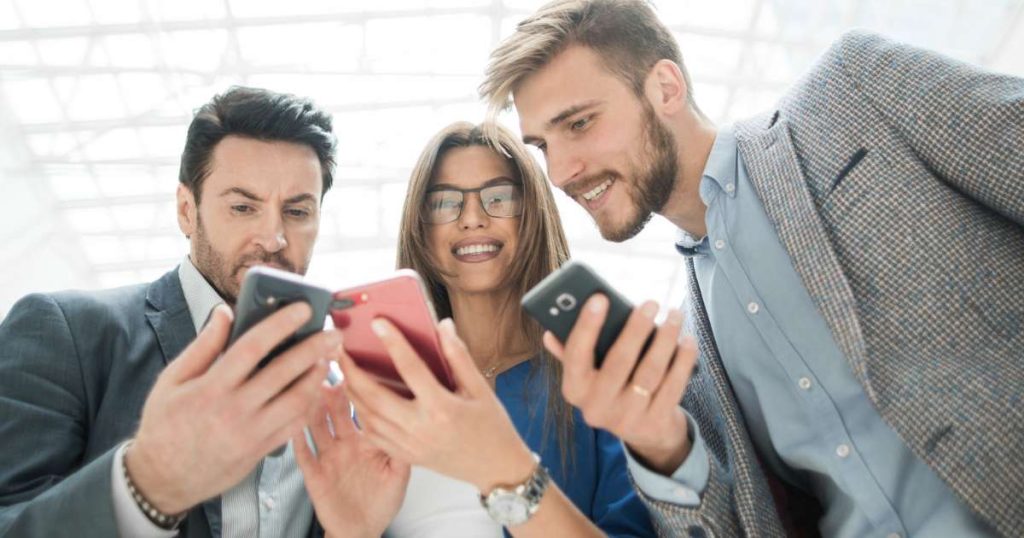 Overall, Missed Call Text Back is an effective solution for businesses looking to step up their customer engagement game. Automating this process can drastically improve how quickly and efficiently customers receive responses from businesses. But as always, it's important for businesses to consider their needs and preferences before investing in such technology.
Frequently Asked Questions and Responses
Are there any potential drawbacks to having an auto reply set up for missed calls?
Yes, there are potential drawbacks to having an auto reply set up for missed calls.

First, if your automated reply doesn't deliver the correct message, or comes across as scripted or fake, it could leave the caller with a negative impression of you and your business. Also, if your text reply is too slow in responding, the customer might take their business elsewhere.

Additionally, depending on the industry you're in, automated replies may not be legally compliant with privacy laws and regulations. Customers appreciate when companies are conscientious of their data privacy and security.

Finally, automated replies could lead to a false sense of connexion between you and your customers; while they lack the personal touch that customers look for. Automated systems can't always meet their needs completely and customers might end up frustrated if they don't get the right answers or assistance they need.
What are the best apps to use for an auto-reply for missed calls?
The best apps to use for an auto-reply for missed calls are Google Voice, MightyText, and Txt.

Google Voice is a great choice for an auto-reply for missed calls because it offers free voicemail transcription, direct voicemail forwarding to any email address, customizable voice recordings, and the ability to have multiple numbers for one phone. Additionally, with its integration with Google Hangouts, you can have access to your voice messages from anywhere.

MightyText is another good app for setting up an auto-reply for missed calls as it allows users to send and receive SMS, MMS, and group messages all from one convenient location. It also integrates with Gmail, Evernote, Dropbox, Facebook and Twitter so users can manage their conversations efficiently while never missing a text again.

Lastly, Txt is an excellent option if you want an alternative simple solution to automated messaging. As the name implies, it's designed solely around sending and receiving text messages without all of the additional features of a full-fledged messaging app. It has support for custom messages as well as some scheduling options like delayed delivery times that are useful when creating automated replies.

All three of these apps provide reliable options for creating automated responses to missed calls so that you don't miss out on important business or personal communications. Furthermore, each app supports different features that may be more suited to individual needs so there is sure to be something suitable regardless of your particular requirements.
How do I set up an auto reply for missed calls on my smartphone?
Setting up an auto-reply for missed calls on a smartphone is actually quite easy. All you need to do is enable the 'missed call notification' feature in your phone's settings. This feature will cause your phone to automatically send a text message to whoever called you when you don't answer.

Once you enable this feature, it will generally give you the option to customise the text message that your phone sends out in response to any missed call. This way, instead of having to manually type out and send a reply message, your phone can do that for you automatically!

In addition, some smartphones also have the ability to set up an automated voicemail greeting, which plays when someone calls and you don't pick up. This can be incredibly useful if you want to let people know right away that their call was not answered and how they can reach out again if they want.

Overall, setting up an auto-reply message or voicemail greeting is a great way to ensure that all of your incoming calls are taken care of promptly and professionally— even when you're not around to answer them yourself!